The Nordic country Finland became an independent nation in 1917, on December 6th. It had been the westernmost, autonomous province of Russia, and before that, the easternmost province of Sweden. The early years were tough for the new nation, and only after the Second World War, the country began its rapid development to one of the most advanced societies in the world.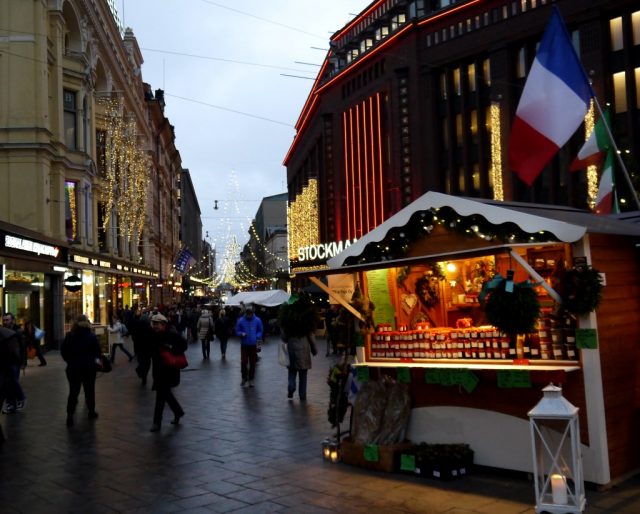 Finland is celebrating its 100th Independence Day throughout the year 2017. A dedicated web site published by the Prime Minister's Office shares up-to-date information on events associated with the celebrations. Which event or party is the one to attend?
Here are some guidelines to help you plan:
– The actual day 6th December tends to be dark and murky in southern Finland where the biggest cities are located. In Lapland, there is snow on the ground and the Northern Lights in the sky.
– In September, Helsinki is cooling towards winter, but weather is often fine. In Lapland, hikers and trekkers have the highlight of the year as the autumn colors light up the landscape.
– In October, the annual Herring Market is a traditional big event at the Helsinki market square in the city center.
How Finns themselves celebrate their 100th Independence year?
The traditional way to celebrate the Independence Day in Finland is to watch television. That's right. The highest viewer numbers each year are for a program that lasts several hours in the evening of the Independence Day. The majority of Finns are glued to their TV screens, watching as important politicians, celebrities, artists, successful sportsmen and ambassadors of countries who have representatives in Helsinki shake hands with the President of Finland and his wife (or husband, as happened with the previous president who was a woman).
During recent years, Finns have adopted other alternatives – in addition to watching television – for celebrating their Independence Day. Since the day happens to be during the darkest time of the year and often, during the murkiest weather, staying indoors is the preferred option. Having dinner and lighting candles at home, or attending a concert are a few alternatives to television.
Tips and advice for the best destinations in Helsinki and for understanding the Finnish culture and customs
A Concise History of Finland – an easy-to-digest history of Finland.
The Best of Helsinki – a travel guide to the capital Helsinki, features also local favorites.
The Lighter Side of Finland – an American author living in Finland has captured the essence of Finns in an entertaining way.
Lapland – a travel guide to Europe's last large wilderness.
8 Arctic Seasons – an award-winning book on the delicacies and adventures of Lapland.
Spaghetti and Sauna – insight into Finnish culture and customs through Italian eyes.
Finnish Cookbook with Modern Flavors – a brief introduction to some traditional meals, and modern variations of them.