Goodreads is popular community of book lovers who actively discuss about books. Community members have voted the best books of 2015, just in time for getting tips for what to read and what to give as a gift during the year-end holidays.
Here are ten most popular non-fiction books as voted by the Goodreads community.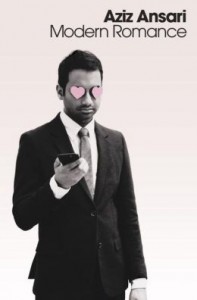 1. Modern Romance by Aziz Ansari, Eric Klinenberg.
2. Humans of New York: Stories by Brandon Stanton. Photography.
3. Big Magic: Creative Living Beyond Fear by Elizabeth Gilbert. Creativity, inspiration.
4. Between the World and Me by Ta-Nehisi Coates. Society.
5. H Is for Hawk by Helen Macdonald. Memoir.
6. Missoula: Rape and the Justice System in a College Town by Jon Krakauer. Society,
7. Pirate Hunters: Treasure, Obsession, and the Search for a Legendary Pirate Ship by Robert Kurson. Travel story.
8. So You've Been Publicly Shamed by Jon Ronson.
9. For the Love: Fighting for Grace in a World of Impossible Standards. Religion.
10. Rising Strong by Brené Brown. Personal development.
If you are planning to travel during the holiday season on next year, download one of these travel guidebooks. More smart books to read here.