In the northernmost Nordic countries – Finland, Norway and Sweden – both local people and overseas travelers can enjoy an ancient tradition known as the Everyman's Rights. It means that you are free to roam and even stay a night on anyone's land assuming that it is not explicitly forbidden (I have never seen such a thing) and you are moving and staying far enough from homes and farms. There is simply so much space that it actually works fine.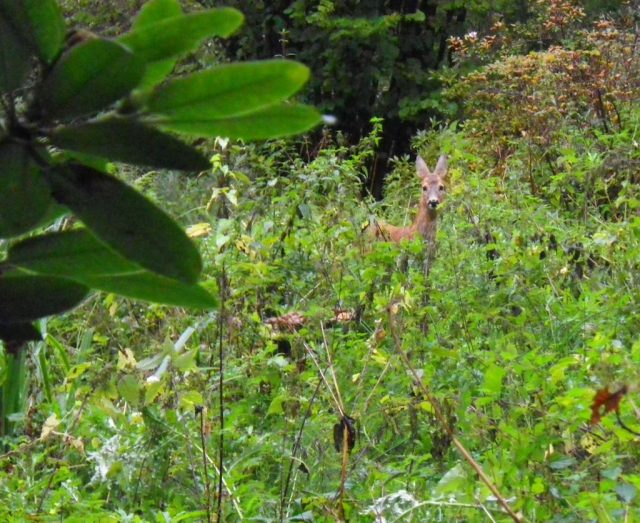 Now, Sweden's tourism marketing organization has realized that with the Everyman's Rights they have a gem in their hands that is truly an exceptional asset in the whole world (apart from neighbor countries that have the same concept). So, Sweden listed the entire country on Airbnb booking service.
Listing a country to an online booking service is ofcourse a tongue-in-cheek kind of thing, but it is executed with style. And everything, for instance, what the following listing in southern Sweden says about a destination is true. Take a look at the screen shot below.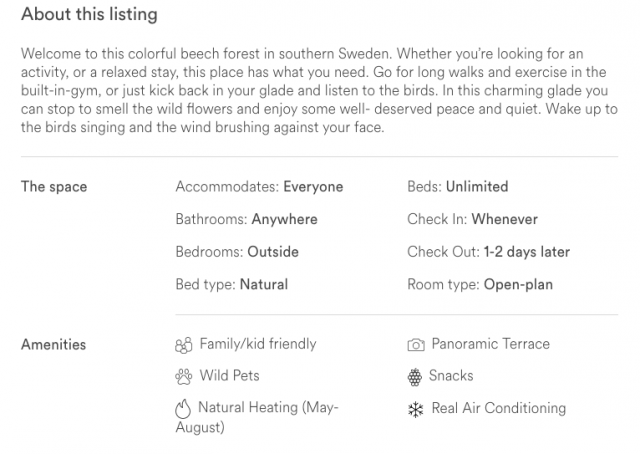 Bring your own tent and food, and don't leave any rubbish when you leave. It is as simple as that. Making fire is a bit more complex issue. In national parks, there are fireplaces – for detailed information what to do in other areas, see the books listed at the end of the article.
Here is a video that tries to explain the beauty of the free roaming concept:
Via New Atlas.
For information on traveling in Sweden, the following visual travel guidebooks can help in planning a trip and making it. The books also include detailed descriptions of the Everyman's Rights concept – what is allowed and what is not.
Gothenburg and Sweden's West Coast (Klaava Travel Guide)
Lapland: North of the Arctic Circle in Scandinavia (Klaava Travel Guide)