News on ebooks, photography, writing and ereaders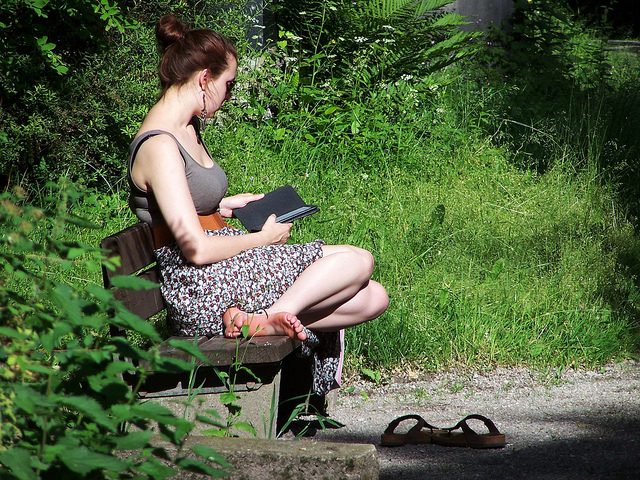 Know Your Travel Photography Rights
Wanderness
The title of this excellent post should be something like "How to Respect Privacy Laws when Photographing Overseas". Every aspiring street photographer and traveler with a camera should read this.
Tools I use for Writing, Publishing & Blogging
Write & Publish like a Pro
These are professional tools for a blogger who is running a blog business. Backup is priority number 1.
How to buy and read ebooks in Edge as part of the Windows 10 Creators Update
PC World
Microsoft Windows 10 features a store where you can purchase apps, games, movies and music. Ebooks haven't been available so far, but they will become into the store soon. Windows 10 developer version already includes the new store with ebooks, so it is safe to assume that it will happen.
Gvido dual-screen e-ink music sheet gets an unbelievable price tag
Slashgear
A dedicated device for musicians: dual-screen E ink device. Only in Japan, and the price tag may suit for the famous artists only.
The Lighter Side of Finland (6th Edition)
Russell Snyder
If you want to learn something useful and be amused while doing so, The Lighter Side of Finland is for you, especially, if you are interested in the Nordic culture or have travel plans for Scandinavia.
New York Times will offer buyouts to editors in push to transform editing
Poynter
The New York Times is one of the few successful news organizations that has managed to convince readers to pay for digital news. Nonetheless, the old business structures will have to go as the newspaper is preparing a new way to edit news articles. When plenty of experienced editors are let go, we expect some of them are going to establish new startups and independent publishing companies.
Travel Photography Tips and Techniques
Picture Correct
Tip number 10 is very important for everyone who is shooting to document a destination, for instance, in order to write an article or a travel guidebook. Also, when documenting, you must take photos of subjects you may not like or don't see as very photogenic. You may need it later when you write.
Onyx is launching an E Ink notebook (and several eReaders)
Lilliputing
This is strictly in the rumors category: Onyx may launch a laptop with E ink display. It is called the Onyx Boox Typewriter. Well, let's wait and see. An intriguing idea, though.
---
[email-subscribers namefield="YES" desc="Subscribe to our newsletter on ebooks, writing and photography:" group="Public"]