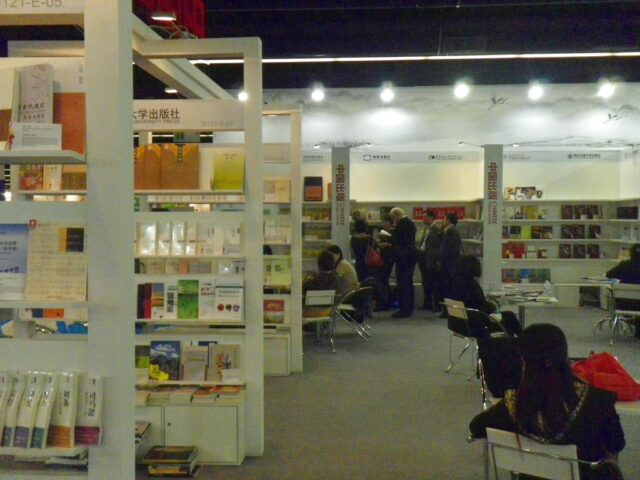 Artificial intelligence (AI) is a software technology that usually relies on large amounts of data that is fed to smart algorithms for making informed choices. It is not black magic that solves all the problems of the world, but AI has been successfully used for specific applications. Book publishers, newspapers and other media outlets are already using AI. A white paper by Frankfurt Book Fair and Gould Finch, a consultancy, examines how AI affects the future of publishing industry.
The authors of the white paper have managed to create a levelheaded introduction and balanced view to the AI technology in the context of the publishing industry. These are the key conclusions of the paper:
Artificial intelligence won't replace writers.
While simple stories like sports results are suitable for computers to write, average articles are way too complex for AI. Publishing industry regards marketing, administration and distribution to be more likely targets for AI.
Publishers who are investing in AI are not reducing staff.
Since the Luddites and fears of new technologies making people redundant, new technologies have actually helped businesses survive and expand. This seems to be the case with AI as well.
Even small investments in AI produce results.
The Washington Post and The New York Times are among the pioneers of AI in the publishing industry, but small publishers with small investments are getting results as well.
The writers surveyed about 300 industry professionals and interviewed a number of publishing experts for the report. The general consensus was that AI is expected to have greatest impact in marketing, distribution and administration.
The white paper is worth reading. It explains what AI really is and how it depends on data to make any kind of smart conclusions. Cases are also introduced of publishing businesses that have applied AI in specific tasks.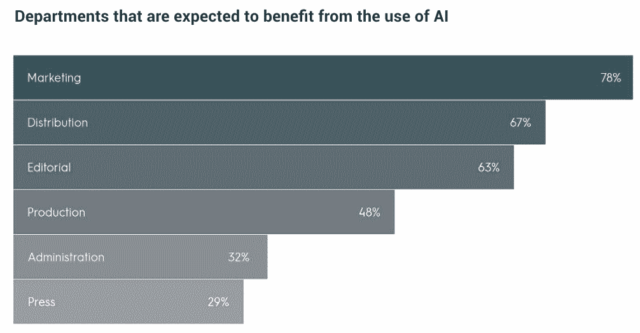 The impact of AI on indie and self-publishers
Assuming that indie and self-publishers don't usually have the knowledge or resources to exploit AI technology for their writing, publishing and marketing work, will they inevitably lose the competition against big publishers?
No. There are some remarkable examples how individual authors have already applied AI to very specific tasks, like prompting new ideas. Another example is the GPT-2, an online tool that tries to answer questions. The usefulness of its answers varies wildly, but it may throw new ideas to a writer who is pondering which way to proceed.
As with any technology that can help an indie or self-publisher work more efficiently, it pays off to follow what is happening in the world of AI.