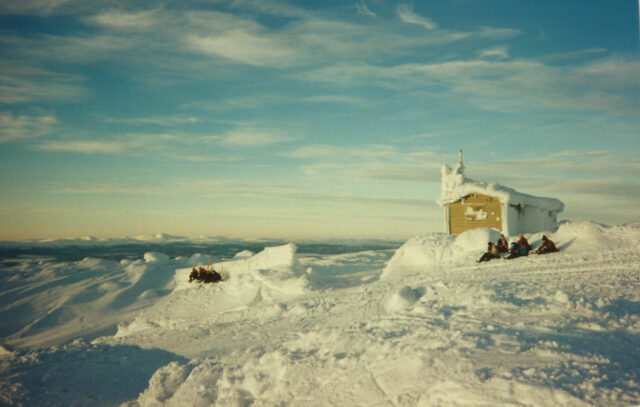 News from Europe to travelers
A new class of night trains connect European cities
More choices for train trips is good news for travelers who are concerned about the carbon footprint they leave behind on their journeys. A 500 million euro investment in night trains in Central Europe lets passengers hop on a train in the evening and wake up in the morning in another city thousands of kilometers away. 20 new trains specifically designed for night traffic has been ordered, and will roll on rails by the end of 2021.
Where in the Alps is it possible to ski in 2021?
The massive Alps Mountains reach to many countries in Central and Southern Europe, and every country has skiing centers, hoping to attract visitors from all over Europe and other parts of the world. The pandemic has closed some borders, but not every border. The disease has closed hotels and ski resorts in some countries, but not in all nations. Spiegel's long article examines every Alpine country's defensive strategy. The conclusion is that Switzerland is the destination in 2021 if you want to be sure you can ski on the Alps.
The winners of The Northern Lights Photographer of the Year 2020 have framed breath-taking scenes
If you haven't seen live Aurora Borealis (Northern Lights) dancing in the Arctic sky, take a look at the winning photographs, and you may want to book a trip to the far North or South. The journey has to be made during winter since the Arctic summer sky is not dark enough for the lights.
Travel guide to the natural paradise of Lapland in the northernmost Scandinavia
Nordic countries Norway, Sweden and Finland share a vast region in the north that is known as Lapland. It was originally, and still is inhabited by Sami people. Tourism has been growing in Lapland for years, but the pandemic has triggered an additional wave of interest in this clean untouched part of the world. The travel guide covers the towns, villages, Sami places, wildlife, natural parks, activities, road trips, and even tips for the Northern Lights.
Making a home in the far north of Sweden
The New York Times has explored the villages in Northern Sweden, and discovered that there is plenty of wilderness, and few people who are happy to live in the Arctic Circle. The vast region of Lapland has already seen migration from Stockholm and Southern Sweden.
A new attraction in the Austrian Alps: hay bathing
A traditional way to sleep well and cure minor illnesses in some villages of the Tyrolean Alps in Austria is to bathe in hay. It is not only hay, but a selection of herbs and flowers as well. Now, hotels and spas are introducing hay bathing to their services.
Workcation-ready hotels experienced strong increase in bookings during the second wave of pandemic
A hotel chain added necessary facilities that remote workers require in rooms and also equipped pool side tables with electric outlets. Then, hotels welcomed digital professionals to stay and work in these hotels. Monthly bookings increased 20%. Canary Islands is a destination that has sensed the remote work trend as well.
Germany and Austria re-planned Beethoven anniversary events
It is 250 years In December 2020 from the day Ludwig van Beethoven was born in Bonn, Germany. He moved to Vienna, Austria to pursue a career as a pianist and composer, and the world of music hasn't been the same ever since. Massive festivities were planned to celebrate his birthday not only in these two cities, but across Europe and the world. The article has collected a long list of other ways to celebrate the genius.