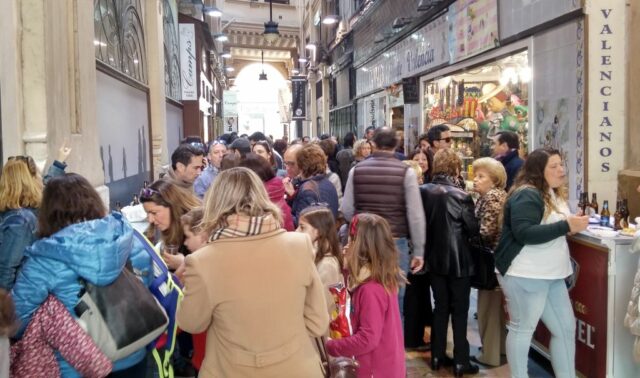 People who have moved overseas because of their work were asked to rank the city where they live in. The results are in for 2020, and the winning cities seem to have good infrastructure, choices for housing, opportunities for work, residents who don't fear foreigners, and safe urban environment. The best city according to expats is Valencia on Spain's Mediterranean coast.
InterNations is an enterprise that has gathered a large community of expats who live and work outside their home countries. Four million members have joined the community for advice and for having contacts in the new home city.
For the survey Expat City Ranking 2020, InterNations asked its members to identify the best and worst cities globally. Survey participants rated more than 25 aspects of local life on a scale of one to seven. The main categories were Quality of Urban Living, Getting Settled, Urban Work Life, and Finance and Housing.
The top 20 best cities to live and work in 2020 according to expats:
Alicante, Spain
Lisbon, Portugal
Panama City
Singapore
Malaga, Spain
Buenos Aires, Argentina
Kuala Lumpur, Malaysia
Madrid, Spain
Abu Dhabi, United Arab Emirates
Graz, Austria
Sydney, Australia
Muscat, Oman
Doha, Qatar
Vienna, Austria
Moscow, Russia
Luxembourg City
Ho Chi Minh City, Vietnam
Dubai, United Arab Emirates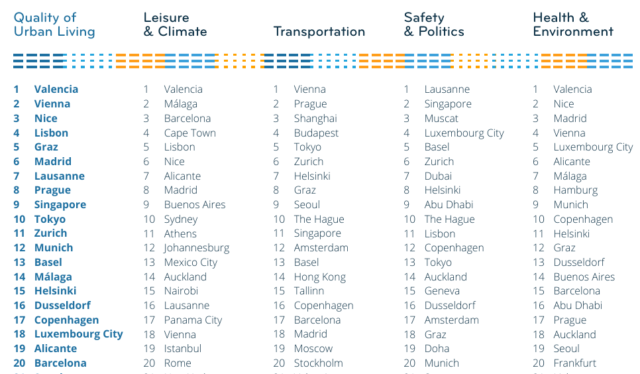 Top 10 worst cities to live and work according to expats in 2020 (from the worst to somewhat less worse):
Salmiya, Kuwait
Rome, Italy
Seoul, South Korea
Milan, Italy
Nairobi, Kenya
Paris, France
Johannesburg, South Africa
Santiago, Chile
Dublin, Ireland
Hong Kong, China
InterNations ranked 66 cities around the world for the 2020 survey report. They are all ranked in the full report with introductions and descriptions.
Via Matador.
Naturally, ranking of the best cities or countries of the world produces different results if you ask from a group of people who are not expats. For instance, recently, a study was conducted from data produced by Google searches. The idea was to count the times a name of a country was included in searches that relate to moving overseas. The results are explained in this article, but interestingly, Spain was ranked the third most attractive country to move to in this study.