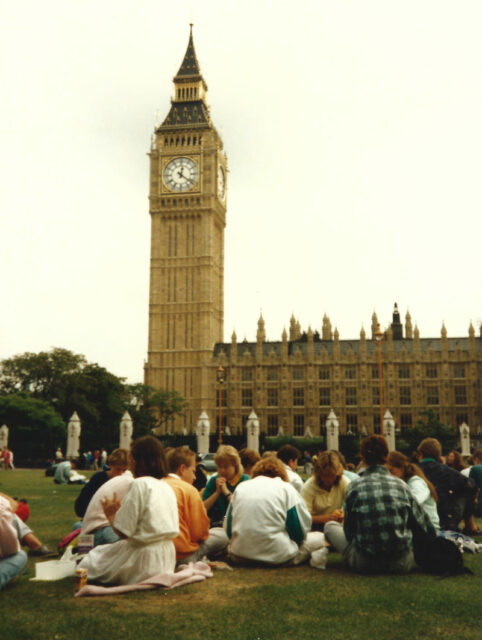 The long Brexit divorce process when the UK leaves the European Union has ended. The UK borders are not completely open for travelers anymore. From now on, when you are planning a trip to England, Wales, Scotland or Northern Ireland, you should pay attention to the new rules. Here is what you need know.
The most important thing is your passport. It defines your status. Only citizens of Ireland can travel to and from UK as they did before Brexit, everyone else has to carry a passport, possibly other documents and follow other new rules as well.
Traveling to the UK with EU passport
If you have a passport from an EU country, that's the only document you need to visit the UK. The passport must be valid for your entire visit. You can stay in the UK up to six months as a tourist.
European countries Iceland, Liechtenstein, Norway and Switzerland are not EU members, but they have an agreement with EU that gives their citizens some rights that EU member countries have, including travel related rights. The same UK rules apply to the passport holders of people from these countries.
UK passport holders who want travel to the EU region should check that their passports are valid for six months after entering EU region. Also healthcare requirements have changed: in practice, this usually means British travelers should have an insurance that covers health issues overseas. If a UK citizen plans to drive in a destination, verify if the country requires an international driving license in addition to the British license.
If you are traveling to the UK with a pet, the procedure is pretty much the same as it has been: microchip, rabies vaccination, and a pet passport. For British citizens traveling with pets to the EU region, more work is required: A new pet passport with vaccines.
Mobile phone roaming in the UK
A few years ago, EU implemented a law that forbids mobile networks charging extra fees when people travel from an EU country to another EU country. Since the UK is no longer part of the union, roaming charges may make a comeback, but not yet, at least. The biggest British networks have announced that they won't charge extra from EU visitors (if you have a SIM card with phone number that belongs to a EU country). Nonetheless, it is definitely wise doublecheck with the operator whose SIM card subscription you have.
Other important changes
Merchants will rejoice as duty-free shopping returns to airports and ferries that cross the canal. Travelers from EU heading to the UK can't carry as much alcohol and tobacco as they used to, and the same applies to British travelers on their way to the EU region.
EU citizens who want to work or study in the UK, and British who are planning to move to the EU region, have to do more paperwork and applications.