News on ebooks, writing and ereaders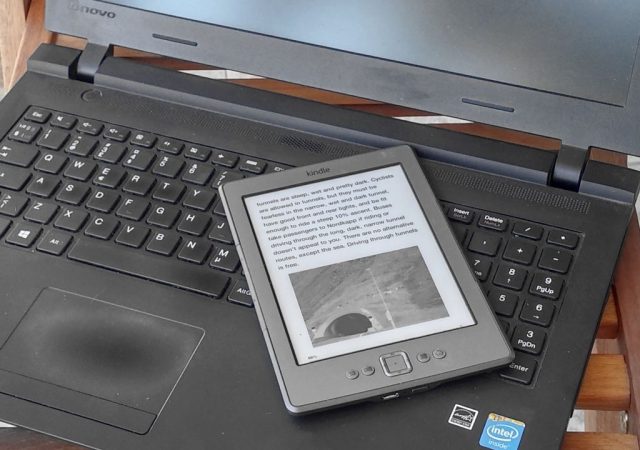 Want to improve your writing? Mind the Gap.
The Writing Cooperative
The Curiosity Gap Theory for writers can help to find story themes that resonate with readers.
PadMu is a 13.3-inch (x2) E Ink eReader for Musicians (Video)
The Ebook Reader
Ereader devices with black and white screens are now also marketed to musicians as sheet music readers. Some products even come with controllers for the musician to turn the page without having to touch the device.
Why Specs Change: EPUB 3.2 and the Evolution of the Ebook Ecosystem
EPUBSecrets
EPUB is the industry standard file format for ebooks (Kindle is proprietary to Amazon). The vast majority of EPUB-books are based on the version 2 of the standard, although during 2018, a new version 3.2 will be published. The article reassures that existing ebooks are compatible with the new standard and encourages publishers to move to the version 3.
Must-read inspirational tech books to add to your reading list
Gadget Flow
Solid recommendations for books that practically are already classics in the genre of high technology. If you haven't read any of these, leave books related to Steve Jobs at the bottom of the reading stack. First, get a proper perspective to the industry.
Don't reply to comments when you're hangry, and other tips for engaging with readers
Nieman Lab
A number of major web sites run by big media have closed their comment channels altogether, but it is not recommended for authors who should be interacting with their readers. The article covers the basics of managing the good and bad of public commenting.
Travel guidebook to a Nordic capital: Helsinki, Finland
Klaava Travel Guide
Scandinavian countries are transforming from chilly winter to warm summer season as travelers head to the clean cities, clean waters and untouched wilderness regions of the northern Europe.
Trust, Visibility, Mobile Storytelling And Blockchain For Books: Lessons Learned From London Book Fair 2018
The Creative Penn
A long report from the London Book Fair 2018. The report is also packed with tips to authors who haven't visited any major book show, because primarily these events are for publishers and agents who trade rights at meetings during the fair. Of course, the shows are a good place to see and experience what is happening in the world of books. The writer has posted so many selfies in the article that I have to ask: do they add any value to the content?
Should I Become a Book Collector?
Book Riot
As the article explains, you need time and money to be able to become a book collector, but forgets to mention a key problem with collections: they require space, and often, a lot of it.
In 2018, every single no. 1 nonfiction best-seller has been about Trump
Entertainment Weekly
Nonfiction books about President Trump are bestsellers in 2018, but it doesn't necessarily mean that the trend will continue to 2019 and 2020.