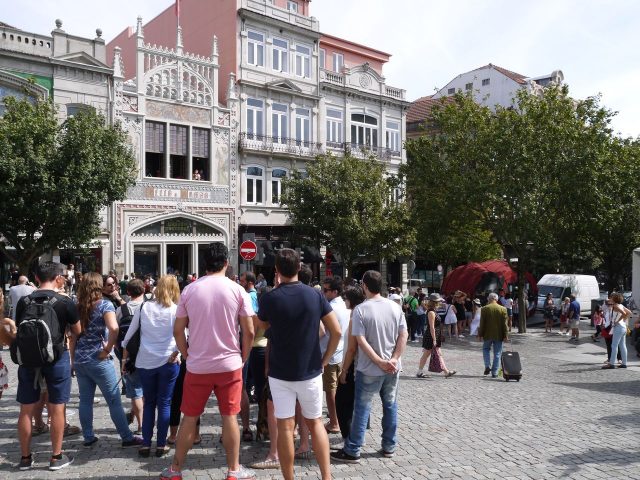 News on ebooks, writing and travel photography
6 easy ways to gift Audible audiobooks
It is possible to gift a single audiobook or a subscription to Audible's book selection. You may also send an audiobook you have in your collection to someone else. The article describes all the options Audible provides for gifting audiobooks.
How a thriving indie bookseller is taking on Amazon's bricks-and-mortar insurgence
Successful author Ann Patchett invested a share of her royalties in a bookstore, Parnassus Books, in Nashville eight years ago. The bookstore is doing pretty well, although there is competition in town. Now, Amazon has announced it will open a store just across the street of her bookshop. Her secret weapon? "They don't have a deaf border collie who jumps through hoops."
Tolino introduced three new e-readers
Tolino is an ebook and ereader brand in Central Europe that has marketed products for a number of years already. Now, this joint venture of Central European bookstores and publishers has made available three new e-ereaders: Page 2, Vision 5, and Epos 2. The entry level model is six inches in size and the most advanced product eight inches. Prices of these new products range from 109 to 299 euros.
Ten Bookstores in the World Every Reader Should Visit
Chinese cities have recently opened spectacular new bookstores and libraries, but the charm of ancient shops in old European cities attracts many visitors as well. Even JK Rowling borrowed the interior of a bookstore in Porto, Portugal for scenes in Harry Potter books.
Bookstores and other sights of Portugal
Few people travel to another country only to visit a bookstore, but adding a bookstore to an itinerary is often a good idea. It is an escape from busy streets of a city, a tranquil moment. Especially in winter, many travelers head to Southern Europe where Algarve on Portugal's sunny south coast welcomes visitors.
The Nomadic Network has been launched for travelers with digital nomad lifestyle
Nomadic Matt has been working behind the scenes for quite some time to launch a new professional network for digital nomads. This is such a new initiative that local groups have been established in the US and the UK only so far, but you can join and establish your own local group anywhere you like. In any case, a full time person is working for this network, so it is likely to expand and traveling professionals.
The best mini tripods: tabletop camera supports that'll fit in any kit bag
I have been using mini tripods on my trips for many years. If you travel, write and photograph, it is smart to have a mini tripod both for a camera and a for a phone always in the luggage. Keep the tripods with your camera in a bag that you carry everywhere, and you are always prepared to photograph.
Libraries to boycott publisher's e-book policy
A storm is brewing in the US between Macmillan, a major publisher, and public libraries. Macmillan is worried that if the latest titles are instantly available as ebooks for libraries, sales would suffer. The publisher has restricted libraries' access to the latest titles, but this new policy didn't make libraries happy.