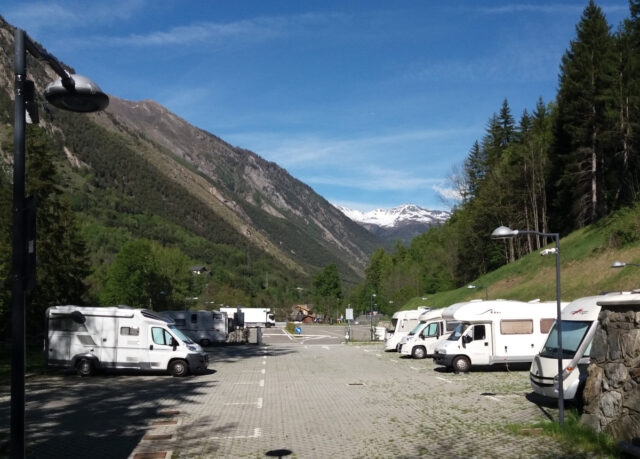 I know travelers who carefully plan every stop, meal and site for a night before they leave home. I also know travelers who have a general idea where they want go, and let the road take them for an adventure. Both strategies are fine, even on a road trip that covers large regions of the Continental Europe, but one thing remains the same: where to park the campervan or motorhome for the next night. Here are our tips.
Let's start from the essential tools you will need during the tour.
Download offline maps into your navigation app (before the trip)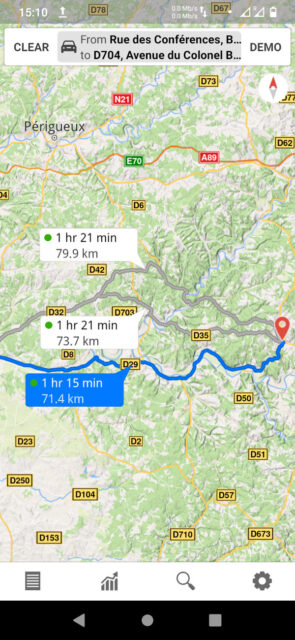 In addition to downloading a navigation app on your phone or tablet, make sure you download the maps of all destinations you are going to visit as well. If the app doesn't allow offline maps, dump it. It is because you never know when you are outside mobile network coverage, your data plan has run out of gigabytes, or the network simply can't push map data to you fast enough.
Magic Earth and OsmAnd are fine choices for maps and navigation. Both provide offline maps, and respect your privacy. If you don't mind that the map provider tracks your movements, sells your personal data and travel information to advertisers, Maps.Me is an excellent navigator with offline maps.
Sign up for a web service or mobile app that lets you search for places to stay a night
Services focused on Europe have the most information about European sites and destinations. The following services have been developed in Europe, and include plenty of sites with reviews by fellow travelers.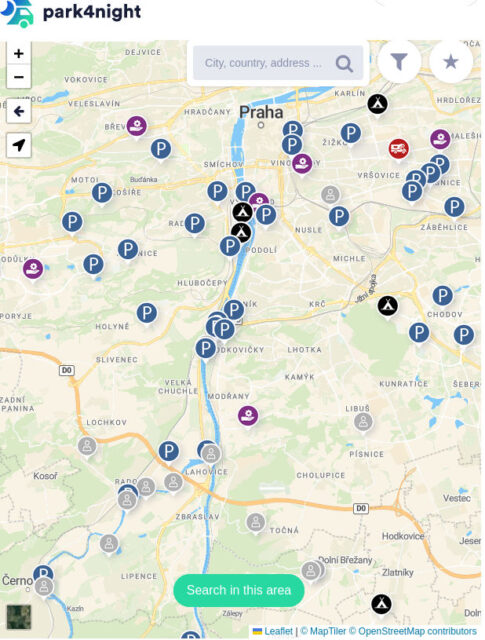 Park4night is one of the first services that started collecting parking site data, and providing it to travelers online for free. It probably has the largest selection of reviewed places in its databases. You can access it in a web browser park4night.com or download the application from your phone's app store.
Searchforsites lets you do exactly what the name says: search for sites where you can stay a night or alternatively, park for a day. A good selection of places are available in the service that in some cases complement the databases of Park4night. Web browser access available here: www.searchforsites.co.uk or you can download the mobile application from your app store.
Campercontact has collected a number of places for campervan and motorhome travelers that you can access in web browser: www.campercontact.com, or download the app from a mobile application store.
The basic versions of these services and apps are free, but you have to pay for features like downloading the database of sites on your mobile device.
All right, now we have the vital tools required on the road, but just as vital as they are is the strategy for searching and choosing a site. There are two ways to think about it:
A) Book a space for your campervan or motorhome in advance, just like you would book a hotel room. This is only possible for campsites and some caravan/motorhome parks. Many new caravan/motorhome parks don't have personnel, but payments and access to services have been automated. Booking may not be possible in these sites.
B) If you have a dynamic travel plan (or no plan at all) the decision for the night must be made on the road. Once you roughly know where you want to stop for the night, you need the app that lets you search camp sites, campervan parks, peaceful parking spaces in cities and offroad places where parking is allowed.
Assuming you have found a fabulous site in your app, and drive there only to discover there is absolutely no space available, not even for a bicycle, is a usual problem during the high season. This is why you need a Plan B. When you had a break to search for sites, always look for the second and third option as well.
Sometimes, even Park4night or a similar service doesn't have suitable night parking candidates for you. Then, you can explore your offline maps for car parks. Large super- and hypermarkets have large car parks that are left empty for nights. We have stayed at Lidl a couple of times, and I have been told that Carrefour allows parking for a night in some places.
If you find a public car park or an offroad place with space to park, the inevitable questions is if staying there for a night is allowed? It depends on the country and the region. For instance, Portugal has a new law to restricts parking of campervans and motorhomes in car parks. This article has more details. On the other hand, Nordic countries allow staying a night or two in public places. Country-by-country overview can be studied here.
Yes, touring Europe in a campervan or motorhome can be a grand adventure, or a carefully planned drive one destination to another, but it is never boring.