Ereader product development is going through a very active period, especially in China. In addition to traditional e-reader devices solely targeted at reading ebooks, and recent products that can be used for note taking as well, Dasung has created a 7.8 inch product with such a fast E ink display that the company believes it can be used for viewing videos.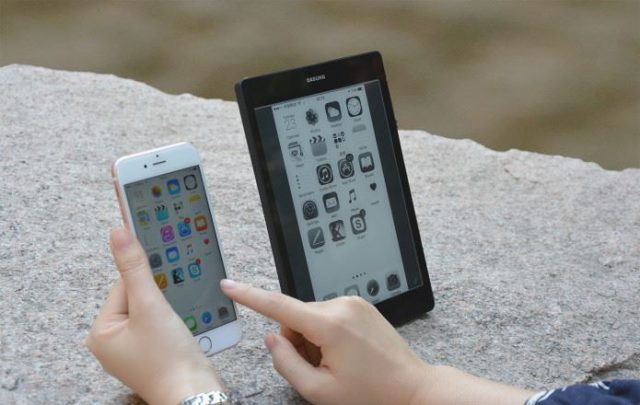 Originally designed for displaying text only, E ink is a special screen commonly used in ereader devices. The devices that have an E ink display are pleasant to view even for long periods. The screen doesn't emit light (unless a front light for reading in a dim corner is turned on), it doesn't flicker, and the text is sharp.
Normal E ink displays in ereaders can only show black and white, and a number of gray shades. No colors, and viewing videos has been practically impossible so far. This is what Dasung wants to change: provide an eye-friendly, flicker-free viewing experience for more applications than ebooks.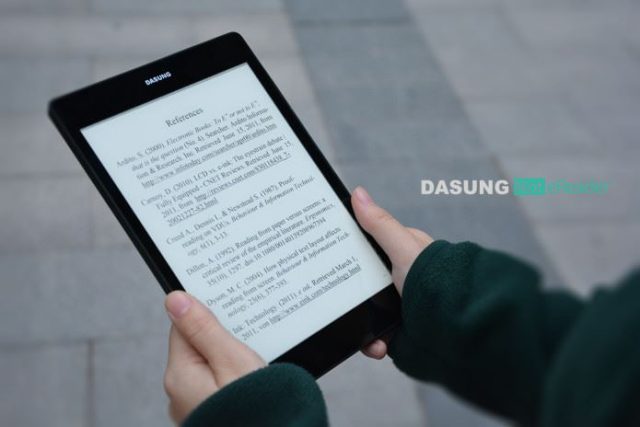 The company has even labeled the product as Dasung Not Ereader to emphasize the fact it can do more than ebooks. The Not Ereader is marketed as a second screen for a PC, or for a phone. Since the device can be connected to a PC, tablet, or phone that are used for viewing web pages and videos, it must manage those cases as well.
A video that shows the Dasung Not Ereader refreshing the screen really fast for documents, ebooks and web pages:
Another video that is playing on the Dasung Not Ereader shows an ice skater moving fast across the ice:

In this sports video, it is obvious that the E ink screen technology can't provide the same sharp viewing experience as LCD or LED, but still, Dasung has taken a significant step in ereader technology for making them more universal devices.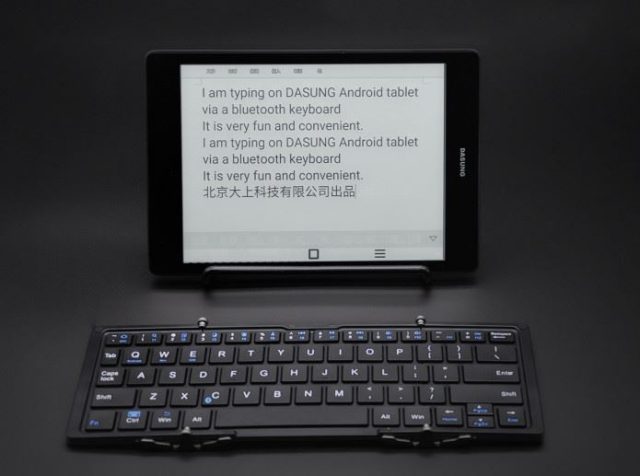 Writers might be interested in the Dasung Not Ereader because it provides two primary functions writers need: reading and writing. The device can be used as an ordinary ereader, and as a writing tablet. It is possible to connect a Bluetooth keyboard to the device and type a new chapter to a manuscript, or a draft of an article. Anyone who wants to take as few electronic devices as possible along for a trip might find this useful.
When the Not Ereader product deliveries start, the price is USD 369 plus delivery costs.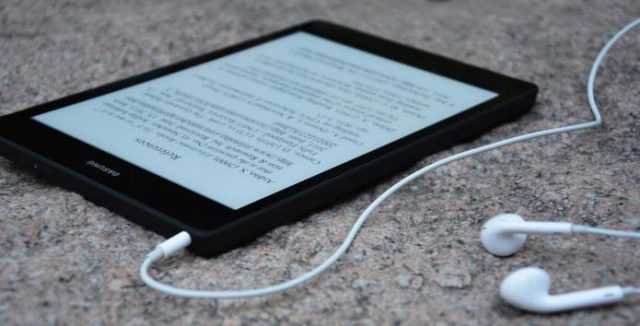 Dasung Not Ereader key features and specifications
– Used as a PC monitor: Mac, iPhone, iPad via HDMI cable, and Android mobile device, Windows PC wirelessly (Wi-Fi).
– Powered by Android operating system software.
– 7.8-inch E-ink screen.
– 1872 x 1404 display resolution, 300 ppi, front light.
– Ebook formats PDF, EPUB, TXT, MOBI, JPG, PNG.
– Quad Core Processor.
– Wi-Fi.
– Bluetooth.
– 2GB of RAM.
– Memory card slot.
– Stereo audio.
– 5300mAh battery.