Two trends in e-reader product development that started in 2018 have momentum in 2019 as well: ereading devices are growing in size, and many products are aimed specifically at people who want to take notes and write with a stylus. The Mobiscribe is a 6.8-inch E ink device that is designed for note taking and reading ebooks, and powered by Android software.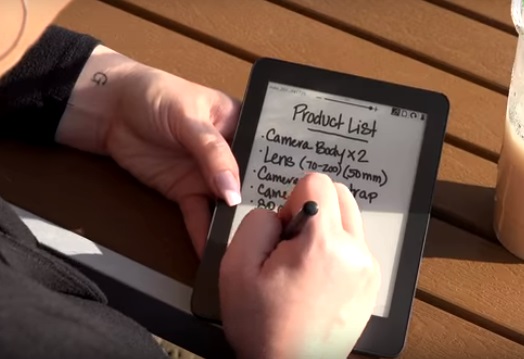 At 6.8 inches, the Mobiscribe is somewhat larger than a traditional 6-inch ereader, but it is still a compact device. Its dimensions are 132 x 175 x 10 mm. The E ink screen has relatively high resolution (1440 x 1080 pixels), and it comes with an adjustable frontlight. It means that the product can be used for reading and writing in direct sunlight and in darkness.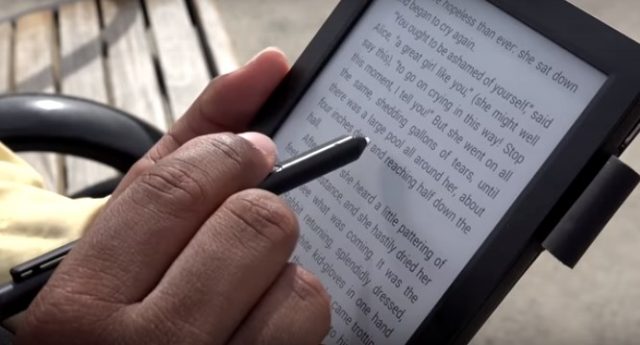 Wi-Fi connection allows sending and receiving documents and ebooks via the internet. Micro USB port is for charging and for connecting the device to a PC, and a microSD memory card slot provides additional storage space for books and documents.
Stylus is required for writing on the screen, but quite exceptionally, it doesn't run on battery. There is no need to charge the stylus (as is the case with stylus products used with tablets, like the iPad Pro or Surface).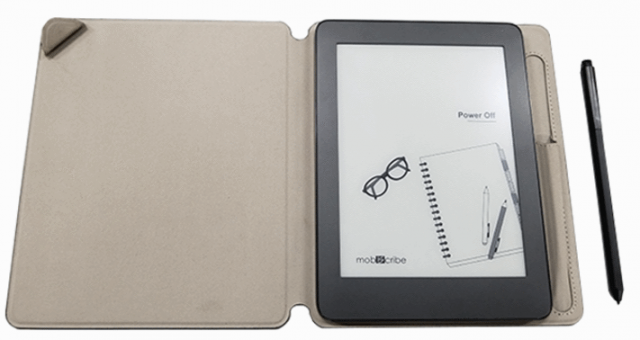 The company developing Mobiscribe (TeamUC) is specialized in products and technologies where E ink displays have an advantage over other display technologies. The Mobiscribe writing tablet has been successfully funded at Indiegogo. The product concept had raised more than double the initial target budget when two months was left to seek funding for the product.
The price point for the Mobiscribe is attractive – USD 199 – when compared to competitive products that typically cost 300-500 USD. Most competitive products are larger, often between 8 and 13 inches in size.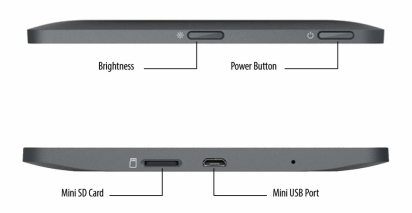 It is important to keep in mind that the Mobiscribe has been designed for a specific purpose: notetaking and reading. Even though the product runs on Android operating system software, two things restrict its use as a general purpose Android device. The Android version 4.4 is old, which means that some downloaded applications won't run on the device. The second thing is the amount of RAM memory (512 MB) that is not enough for some modern apps – even a web browser may stumble here. Yet, many small and simple Android apps run on this kind of hardware.
View the video below for a brief introduction to the device:
Other writing slates designed for note taking and annotating documents are, for instance, Remarkable, Onyx Boox Nova, Sony DPT-CP1,
Mobiscribe reference via Liliputing.