As long as Spanish people living in inland regions have had the means to travel somewhere warm, Valencia has been one of the most popular destinations. Over the years, Americans, tourists from other Europeans countries and recently also Asians have discovered Valencia's charm. Some travelers arrive in Valencia for the historic city, others for the ultra-modern City of Arts and Sciences, others for the beaches, whereas some people want to join a genuine Spanish fiesta. Here is a travel guide to the city of Valencia that shows you where to visit, and what to do in this lively city.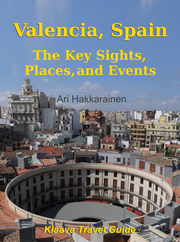 Valencia is often regarded as the home of paella (a rice dish) and also the place where the Holy Grail is on display (in the Cathedral). They are only two of the curiosities that can be easily found in the city.
Batman fans know that Gotham City refers to New York City. Yet, there are very few – if any – signs or symbols of bats in New York City. There is, however, a city in Europe where bat is the key symbol: Valencia, on the Mediterranean coast of Spain. When exploring Valencia, look closely, and you'll find bat symbols on the facades of buildings, towers, and even on the streets.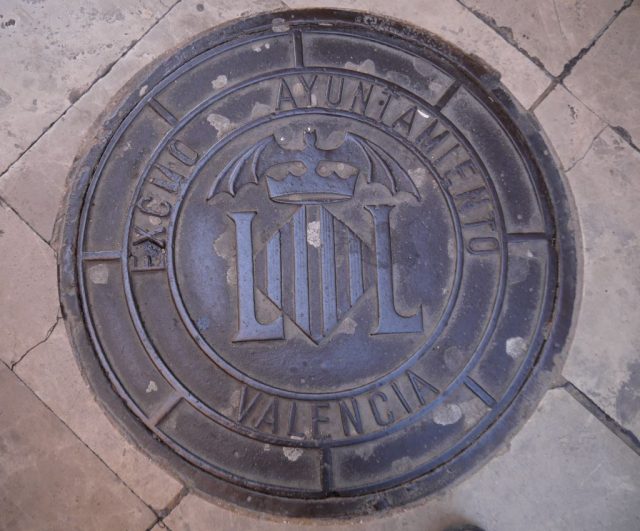 Valencia, Spain – The Key Sights, Places, and Events covers the information a visitor needs on a city break, or during a vacation when there is enough time to explore also sights outside the city.
Spanish culture and customs are slightly different to the rest of Europe. The Iberian Peninsula was ruled by Arabs for five centuries, after all, and the long dictatorship of Franco ended only in 1975. The travel guide highlights the elements of the Spanish culture that travelers are likely encounter.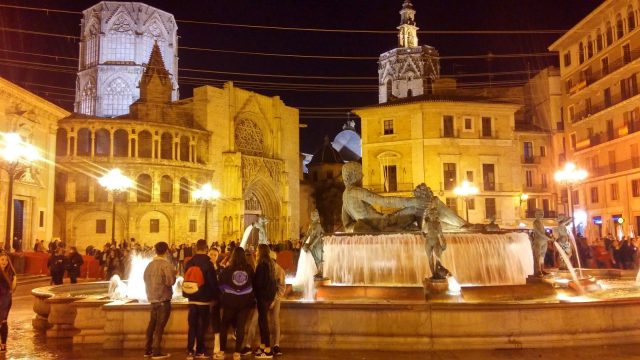 If you are already thinking what would be the best time to visit, here are a few tips. Summer months tend to be quite warm and very humid, which is why people escape to the beach or to the mountains in summer. If you want to join the biggest fiesta you have ever seen, the Fallas in March is your choice. Every weekend around the year is party time in the old city center, and every day is an exciting day in the City of Arts and Sciences. For outdoor activities, or exploring the city on foot or by bicycle, autumn, winter and spring are perfect seasons.
The Valencia, Spain travel guide book is available for download in all major online bookstores, for instance: Amazon.com, Google Play Books, and Kobo.