Traveling professionals, digital nomads and remote workers rely on their computing devices to get the work done. One key thing workers take for granted in an office – Internet access – is not always available on the road. Once a nomadic worker realizes what it really means to be disconnected for a few critical hours or even for days, it becomes clear that the whole computer setup must be prepared for travel. It is a setup that relies on offline tools.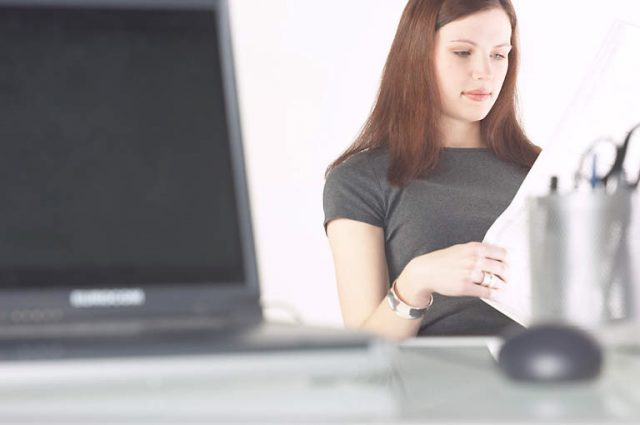 If you stop for a moment and review all the applications and online services you are using, you may discover that being without an Internet connection makes up to 90% of your tools redundant. A vital application to get a job done becomes completely useless if you can't access the Internet. This is a common situation for everyone who is traveling, settling into a new place, or is having problems with telecommunication connections.
I learned all this the hard way. I can still remember how it felt to land in a city where I had never been before, hire a car (without a navigator), and drive to a nearby city where a hotel room was waiting for us. Finding the right direction on the highway was easy by following the street signs, but when it was time to open the navigation application on the smartphone and get detailed instructions for finding the hotel, it didn't work. The smartphone navigation app didn't work because it required Internet connection. It was night already, and we were completely lost. In the end, helpful police officers showed us the way to the hotel.
Another painful lesson was during a customer project that I had started before traveling to another country. I had saved the project documents in Google Drive because I had used Google Docs for taking notes and drafting the material. I had reserved two days for finishing the project. I had the time, the tools, but no documents. Internet connection in the place I had rented for a month didn't work. I contacted the agent who hired the place to me, but because it was weekend, she was off duty. No help. Those two days were lost in frantic search for cafés with Internet connection and prepaid SIM cards. In the end, I managed to buy a prepaid SIM card. Two days were completely lost, but the acquired SIM card proved valuable: it saved me from the same problem later.
So, perhaps contrary to the popular opinion, I am arguing that digital nomads, remote workers and anyone who needs to travel must give up Google Docs, Office 365 and similar cloud services if they are using those services for work. People on the move must rely on offline tools.
Essential offline apps
Here is a brief list of common apps that you must be able to run without Internet connection.
Word processor (for instance, Libreoffice Writer, Word or Pages)
Spreadsheet (for instance, Libreoffice Calc, Excel, or Numbers)
Notes / Journal / Editor application
Maps (Maps.me which runs on tablets and smartphones, but not on PCs is a good choice)
Navigation (Maps.me has been designed to run offline, which is why it is far more reliable and faster than running an online navigation app, like Google Maps in offline mode)
Password manager
Contacts
Calendar
Ereading software and ebook library (for instance, Bluefire Reader or Fbreader)
Photo editor
Dictionary
How to test that your key applications run without an Internet connection?
1. Disable Wi-Fi and mobile data on your laptop, tablet, or smartphone.
2. Start every application, one app at a time, that you absolutely need on the road, and try out if you can use it without hindrances.
Using a smartphone for communications even when there is no Internet access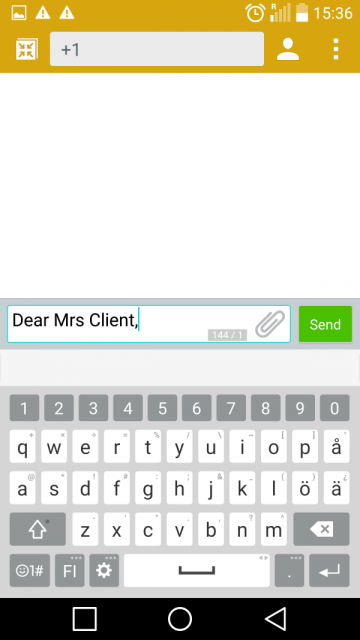 Just a reminder that even when you are offline, you probably have a smartphone that can connect to a mobile network. You should activate roaming for phone calls before leaving your home country. If you don't' answer phone calls or make phone calls yourself, you don't have to pay any extra (to be sure, check with your telco). When roaming for phone calls is activated, you can also send and receive text messages (SMS) that are a low-cost way to communicate even overseas.
Do not activate overseas data roaming for your smartphone, unless you are absolutely sure what you are doing. Usually, it means that either you have a special overseas data package, or you have a EU mobile subscription and you are roaming in the EU region.
Minimum set of cloud services
Once you have secured Internet access, it is time to connect with the employer, clients, audiences, friends and family. The minimum set of online services a traveling professional needs:
Email
Cloud Backup
Social media
Skype or other teleconferencing and messaging service
What does the sharp separation of offline and online tools mean in practice?
Having a large selection of offline tools always available means that it has been possible for you to be productive during those periods without Internet connection. Once you manage to get your computing devices online, you have text documents, messages, photos, spreadsheets and presentations ready to be shared with your employer, clients or audiences.
Which online services are the best for a traveling professional?
The best ones are those cloud services that let you have full control over the access and access rights of your account. It may mean you have to pay for your email service and backup space in the cloud to ensure you truly own full control over the account and the data you have stored into the account.
Popular free services, like Gmail and other Google and Yahoo services are extremely risky for travelers. These services have full control over your account and data. It is their decision if they let you access your data or not. A login attempt – even with the correct credentials – from a new place is a red flag for the services, and they may lock you out from your account. Read more about the risks of Google and Yahoo services for nomadic workers in the article Why I quit Yahoo and Gmail when I started traveling.
Being offline isn't the end of the world for a traveling professional who relies on computers and the Internet to get the work done. When you are prepared, you can keep working offline until you manage to secure access to the Internet. The fruits of those productive offline hours – or even days – can then be shared with the world.