Ebook news digest February 26, 2017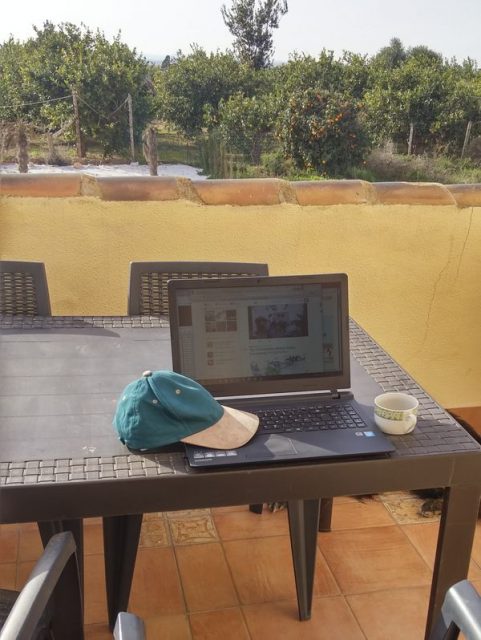 Published Author Book Writing Tips
(Heidi Cohen)
Heidi Cohen has compiled the best book writing tips from successful authors into this article. If there is one thing that caught my eye in these valuable tips, it was the fact that so many authors emphasized two things: ensure you have a clear message or goal for your book and start marketing instantly when you know that you are going to get the book published (one way or the other).
Best Travel Camera 2017
(Mel365.com)
Many travel writers (and writers of other genres) take their own photos for their articles and books nowadays. Writers may not want to dive deep into mysteries of photography technology, but capture moments, facts and sceneries with decent equipment. What is the best camera for travelers is the question that the long article answers in many ways.
Pros And Cons Of Traditional Publishing vs Self-Publishing
(The Creative Penn)
Joanna Penn's article on traditional publishing and self-publishing is almost like "Everything you ever wanted to know about book publishing" in one article. An excellent article to read, even if you already have published a book.
Ask a Digital Nomad: How Do You Choose Where to Go Next?
(The Ramble)
Digital nomads who have traveled and work for a year or more talk about the places they like to stay. How do they choose their destinations, why and how long do they stay in one place? Many nomads agree that moving too often is not the best way to go, but where they go is a surprisingly wide and open field. I am waiting for the moment when a digital nomad says he or she has spent a winter in Lapland.
3 Big Differences Between Travel Writing and Travel Blogging
(Travel Blog Success)
This article gives plenty of insight on the freedom of blogging and on the realities when working for someone else. That's the fundamental difference, and truly understanding it will save many writers from a lot of agony.