A good book title triggers so much curiosity that a reader wants to grab the book right away and read what it is all about. Of course, a book with a boring title (for instance, Gone with the Wind, or Brideshead Revisited) can become a bestseller, but then, other factors in the book and its marketing have succeeded better than the title creator.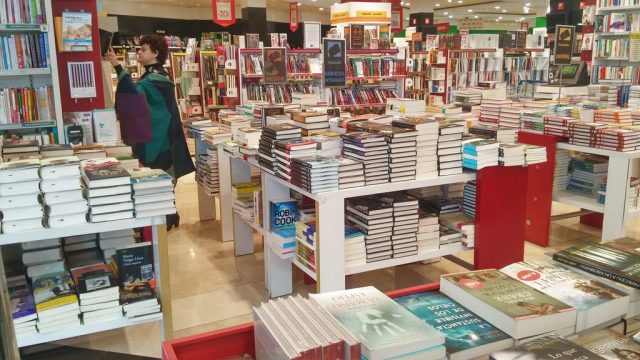 Klaava has contributed to many ebook projects, and in these cases, the majority of book titles have been created by the authors. The vast majority of the titles authors finally settled with, however, were not the first ones they suggested.
After discussing the importance of the title with an author, throwing ideas into the air, and digging deep into the key theme of the book, authors usually discover a title that everyone is happy with.
The process of discovering a title is roughly the same for a nonfiction and fiction book. The purpose of the title slightly differs: nonfiction can be descriptive whereas fiction should be exciting.
Rare books dealer Jonkers has published an infographic that explains how titles for a number of classics were created. Also in the case of classics, some titles were suggested by authors, some by publishers, and some were discovered in collaboration.


Infographic by Jonkers Rare Books.
Some of the classics mentioned in the infographic:
George Orwell's 1984 was originally The Last Man in Europe.
William Golding's Lord of the Flies was Strangers from Within.
Charles Dicken's Little Dorrit original name was Nobody's Fault.
Jane Austen's Pride and Prejudice originally was First Impressions.
F. Scott Fitzgerald's The Great Gatsby was Trimalchio in West Egg.