News on ebooks, writing and ereaders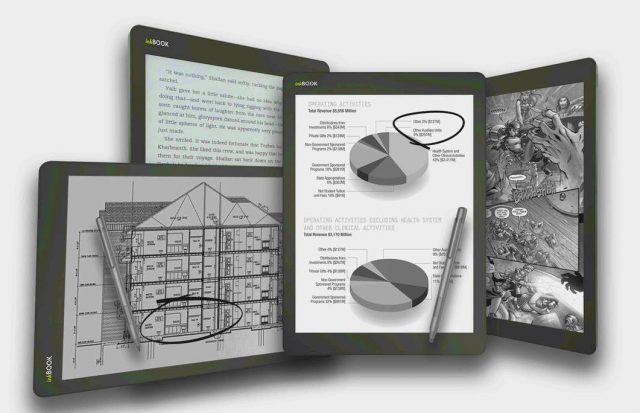 The Author-Editor Relationship: Same Planet, Different Worlds
Excellent advice to writers about editors and publishers. This is a long Questions & Answers article, but studying it is worth every writer's time. Even experienced published authors can find valuable tips in this post.
InkBook Infinity 10.3 inch E Ink writing tablet coming soon
Liliputing has the news on a 10.3-inch ereader/writing tablet, called Inkbook Infinity. Something is really going on in this market for large screen e-reader devices that can be used for writing (with a stylus), note taking, commenting documents and sharing documents. The Inbook Infinity is still looking for funding for the product, but the manufacturer has produced ereaders before, so this 10.3-inch model is likely to happen.
100 Writing & Publishing Tips from the 2018 Writer's Digest Annual Conference
Here is a long list of learnings from the Annual Writer's Digest Conference. There is so much information in each of those tips that it takes quite a while to absorb them.
Here's What Scribd's CEO Thinks Of The New Walmart eBook Service
Kobo has partnered with Walmart, allowing Kobo to enter the large US market. Kobo and Walmart are marketing an ebook subscription service for 9.99 a month. Another ebook subscription service, Scribd, has been around for years, and is welcoming new competition.
Teens today spend more time on digital media, less time reading
Science Daily reports of a study that concluded 80% of US teens are accessing social media daily, and 20% are reading newspapers or books. Well, what a surprise that reading has shifted to the internet and to channels where fiends can share interesting reads to one another. Teens are watching television less than before, also an indication that young generations are actively reading, listening and watching content on the internet and sharing the bets bits to others.
Travel writer Max Boyle wrote a timely book about Finland where he explored the local culture after learning that the Nordic country is regarded exceptionally honest. Is it? The book answers the question, and many more questions about Finland.
Google's Go search app can now read the web out loud
The Verge reports about the Google Go mobile application that originally was developed as the mobile Google search for countries with unreliable networks. Now, the Go app can also read web pages aloud. That's useful, for instance, for bookmarking long articles and listening to them when commuting or jogging.
Why Do So Many Founders And CEOs Write Books?
Because professional ghostwriters write the books for CEOs is only one of the answers. The Forbes article explains the qualities a CEO must have in order to write a manuscript for a book.