As a travel destination, Portugal has a lot going on at the moment. Sintra, Cascais, Lisbon, Algarve and Porto are world class destinations that attract an increasing number of visitors. One of the lucky Portuguese destinations that gets more visitors than it perhaps ever wished for is a beautiful bookstore in the city of Porto in North Portugal. The author of Harry Potter books, JK Rowling, drew inspiration from it and perhaps also used the bookstore setting as a platform for the Harry Potter world.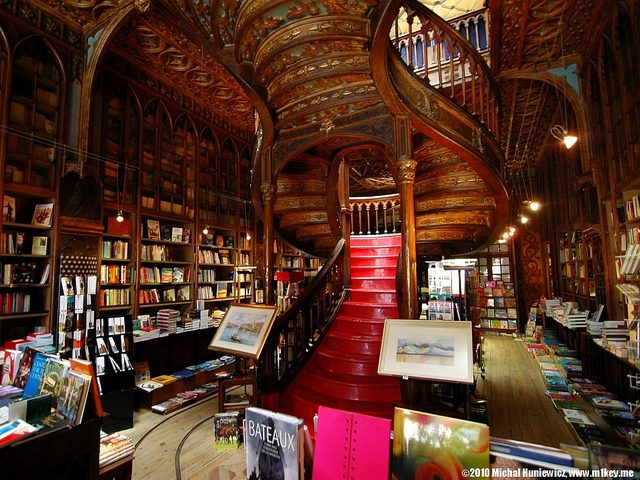 Photo by Michal Huniewicz.
So, it seems that every tourist who arrives in Porto wants to visit the Lello shop in the city center.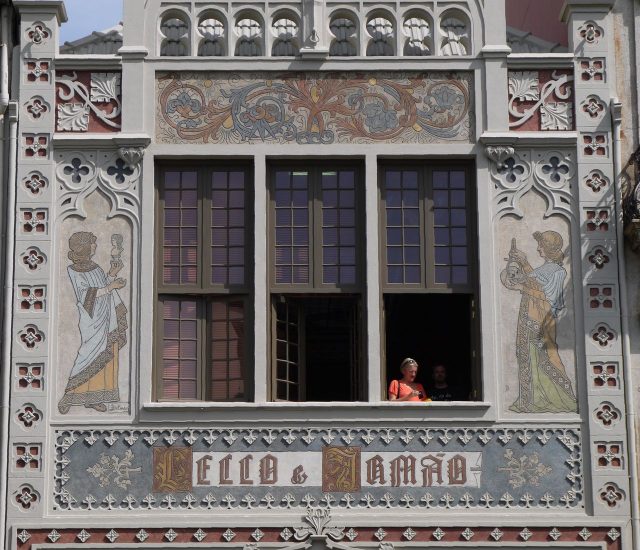 The result is that the shop is crowded. Once people discovered the store and the word spread, it has been a travel destination. The bookstore eventually became so crowded that the owners had to think of something to allow people to actually shop books and to look around, too.
They invented a scheme that works like this: outside the bookstore is a kiosk (the red kiosk in the photos) where you have to buy an entrance ticket (yes, you pay to enter a bookshop). The kiosk controls the flow of people to the store. Once you buy something, the ticket price is deducted from the total. Fair, and simple system that allows some breathing room for bookstore visitors.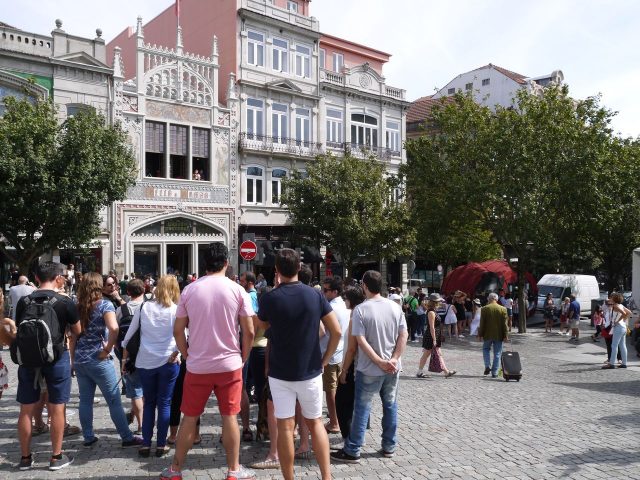 As you can see in the photos, the Harry Potter fans' and curious visitors' queue can be quite long to the ticket kiosk – before you even get to the bookstore. The photos were taken in September. We can only imagine how long the queue was in August and July.
How to avoid spending a long time in the queue? Arrive early in the morning. Early is a relative term, but if you hit the scene before 11 o'clock, you should be fine.
An important tip for Porto explorers: Beware of the traffic in Porto and everywhere else in Portugal. The way locals drive is very fast, dangerous and unpredictable, and it is against their religion to indicate which way they are going.
Here is where you can find the Lello bookstore: