Ebook news digest November 1, 2016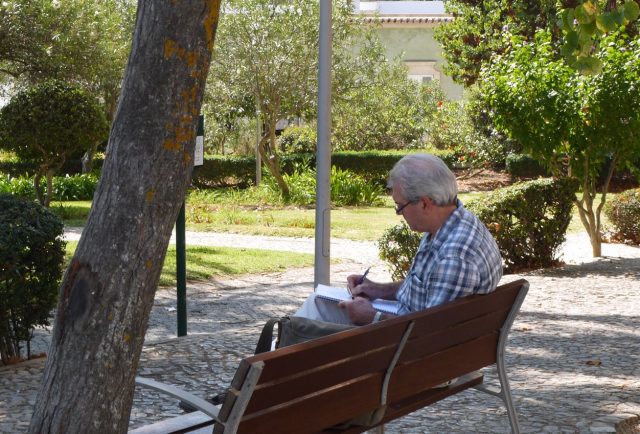 Is Writing For Free Ever OK? There's A Fine Line Between Exposure And Exploitation (Bustle)
Today, it is easier to publish a book or an article than ever before. Tomorrow, it is going to be even easier than today. Ebook publishers, online news and magazines, blogs, self-publishing services and social media provide everyone a channel to publish. Naturally, a channel is more prestigious than other one. That's when it gets complicated. If you want to publish in a respected channel, you have to know what you are doing.
How the Film Industry Could Change Book Publishing (Digital Book World)
Digital media is profoundly changing book business – only the pace of change is the difficult factor that no one can predict. As the article argues, the world of books has been slower to adopt new technologies than music or movie businesses. Still, book subscription services and audiobook services are something new in publishing. Lessons from movie industry could benefit book publishing because movie studios have finetuned release timing to perfection in order to maximize revenues from one product.
Here's Why You Never Get Around To Writing That Book (Huffington Post)
If you have never written a book, you probably think that you can't do it. Either your writing isn't good enough, or there is too much work, or no one is interested in the result. In her article Cheryl Muir says: "So if there is a story burning inside of you, write it." We believe writing is a skill that can be learned and the more you write, the better you get.
Windows 10 Tutorials ebook available for free through Nov. 3 (Windows Central)
Especially those PC users who start using Windows 10 right after Windows 7, may be surprised how different everything is. The desktop is different, the menus, the toolbars … well, everything. Windows 10 is a major overhaul of the Windows operating system, but for the better. Apple Mac OSX (MacOS Sierra) users can only envy the modern new Windows. Even writers will eventually move to new Windows (unless they are stuck with a Mac or Linux computer). A free Windows 10 ebook tutorial is available for download until November 3rd via a link in the article.
How to write a cover letter people will actually read (The New York Times)
The article discusses cover letters written specifically for job applications, but the tips are valid for any letter, report, message that you want the recipient read and perhaps re-read. Although templates are available for any type of letters, and it is vital to know what elements a good message must include, the thing is to be noticed. And it requires personal touch.