Many travelers, writers and even professional photographers trust in their smartphone cameras for capturing important images that document their journeys and remarkable moments in life. The Apple iPhone X has so many features for photographers that it allows travelers to reconsider the contents of their photography kits.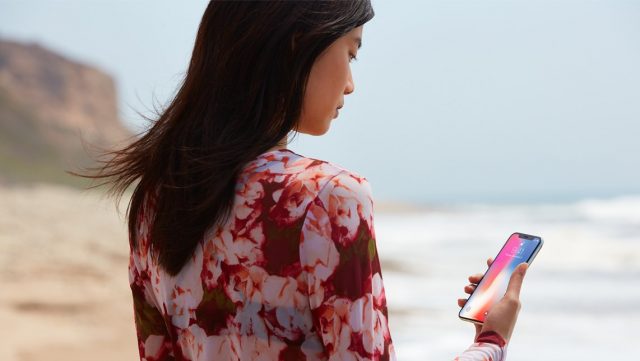 The iPhone X comes with three cameras: two at the back and one at the front panel. Here is what the cameras are for:
– Wide-angle camera at the back: ƒ/1.8 six-element lens, optical image stabilization. 12 megapixel image sensor. Allows you to get really close to subjects, or shoot small spaces that don't fit into the frame of a normal lens. This and the telephoto camera are, however, used in sync by the system.
– Telephoto camera at the back: ƒ/2.4 telephoto lens. Together the two cameras at the back enable optical zoom. Two lenses also create depth to images. The benefit of this optical zoom is, however, minimal compared to camera lenses where the elements have room to move.
– TrueDepth camera at the front: ƒ/2.2 aperture lens. 7 megapixel image sensor. This is used by the Face ID recognition feature, and naturally, for selfies.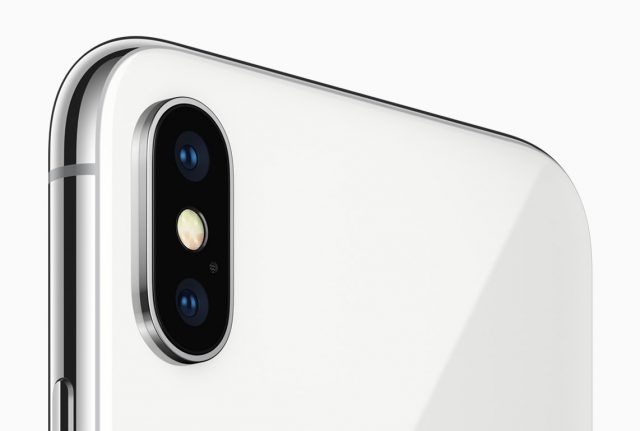 Apple has also developed new software applications that utilize the possibilities of the cameras. Especially, the Portrait Mode and Portrait Lighting software allows iPhone X photographers to capture and adjust portrait images into studio-like pictures.
It is obvious that Apple has put a lot of effort for ensuring that selfies taken on the iPhone look fabulous.
The iPhone X cameras are at their best when shooting subjects that are relatively near the lenses. Anyone who has tried to snap a photo of beautiful scenery in the distance on a smartphone knows how disappointing the result can be.
Of course, the iPhone X is an expensive compact camera. The prices start from $999. Nonetheless, you get a smartphone as well, and you may consider leaving lenses or a camera home that you have used for close-up and portrait photos.
Street photography is also a potential field where the iPhone X can shine. Smartphones are less intrusive in street photography. People simply don't mind that much when someone takes a photo on a smartphone even though they clearly see that they are in the frame. If you take the same photo on an SLR, they do mind.
No matter how good the iPhone X cameras and photography applications are, it is a camera with fixed lenses. It can't do everything that SLR cameras with removable lenses can do.
Landscapes, city views, architecture, action, sports, sceneries, natural phenomena are the most likely photographs that require other type of camera equipment for the best results.
I have often used smartphone cameras for video recording lately, and generally have been happy with the results. It is primarily for documenting something or capturing a brief moment of city life or anything potentially interesting happening nearby. Video capture is another field where the iPhone X can be an excellent product. It can:
– Capture 4K video up to 60 fps (frames per second).
– Record slow motion video in 1080p HD format up to 240 fps.
– Produce time‑lapse videos.
The video features are remarkable – many SLR cameras can't do 4K, slow motion or time lapse. Have you ever tried to shoot and produce a time lapse video? If you have, you know how much work and how troublesome it is. If the iPhone X can make time lapse videos easy, it is a big time saver.
In bright sunlight, most displays in SLR cameras become unreadable. The iPhone X display is based on OLED technology which means much brighter, clearer, and higher contrast image than an ordinary LCD display can produce.
The iPhone X camera specifications and features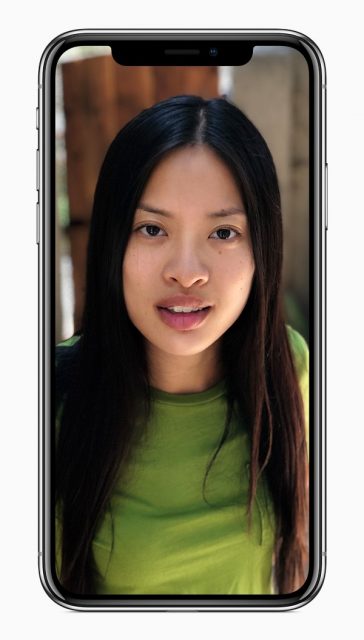 Cameras at the back
12 megapixel wide-angle and telephoto cameras
Wide-angle lens: ƒ/1.8 aperture
Telephoto lens: ƒ/2.4 aperture
Optical zoom; digital zoom up to 10x
Portrait mode
Portrait Lighting (beta)
Dual optical image stabilization
Six‑element lens
Quad-LED True Tone flash with Slow Sync
Panorama (up to 63MP)
Hybrid IR filter
Autofocus with Focus Pixels
Body and face detection
Exposure control
Noise reduction
Auto HDR for photos
Auto image stabilization
Burst mode
Timer mode
Photo geotagging: GPS location marked in photos
Image formats captured: HEIF and JPEG
Video Recording
4K video recording at 24 fps, 30 fps, or 60 fps
1080p HD video recording at 30 fps or 60 fps
720p HD video recording at 30 fps
Optical image stabilization for video
Optical zoom; 6x digital zoom
Quad-LED True Tone flash
Slo‑mo video support for 1080p at 120 fps or 240 fps
Time‑lapse video with stabilization
Cinematic video stabilization (1080p and 720p)
Continuous autofocus video
Body and face detection
Noise reduction
8 megapixel still photos while recording 4K video
Playback zoom
Video geotagging
Video formats recorded: HEVC and H.264
TrueDepth Camera (at the front)
7 megapixel camera
Portrait mode
Portrait Lighting (beta)
Animoji
1080p HD video recording
Retina Flash
ƒ/2.2 aperture
Auto HDR
Body and face detection
Auto image stabilization
Burst mode
Exposure control
Timer mode