On the road, it is essential to make a backup copy of all new photos, video clips and text documents as soon as possible. LaCie has introduced a rugged, battery-powered backup disk designed to be used without a laptop wherever you may be. The key feature is that it is possible to make a backup directly from a camera, phone or drone without a laptop.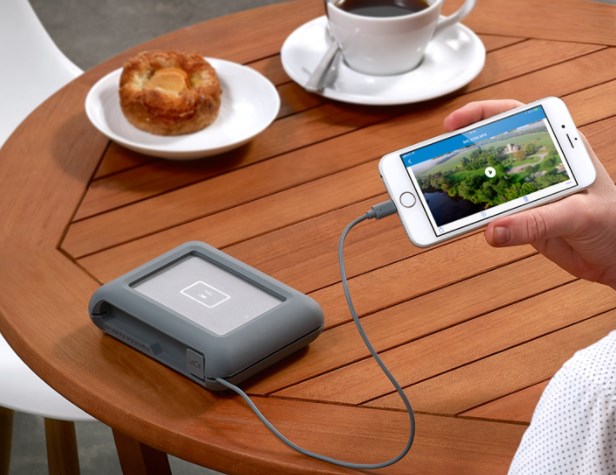 LaCie DJI Copilot is a strange name for a backup hard drive, but the manufacturer has wanted to emphasize the mobility, ruggedness and storage space of the product. It has 2TB of space. The thinking behind the name is that you can take the hard drive along to a field trip, fly your drone (or take a ton of photos with your camera), shoot all the video you want and instantly create a backup on the hard drive.
If you have a camera, drone, smartphone or a laptop with files you want to backup, you can use one of the cables that come with the LaCie hard drive or insert a memory card into the device and create a backup copy.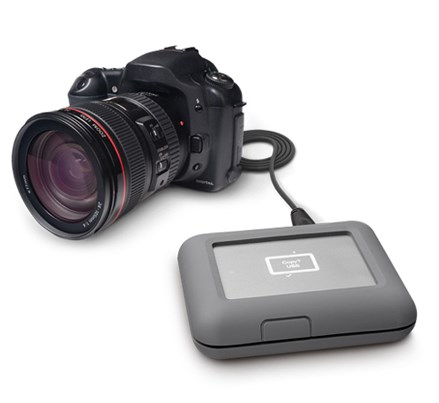 The LaCie DJI Copilot also has its own smartphone application. Connect the smartphone to the LaCie with a cable, and you can view the contents of the drive. A really useful feature in the smartphone app is that you can rename files and delete unwanted images. A dull moment at an airport or time stuck in traffic can be used for something beneficial.
In the US, the product is priced at USD 350, and in Europe at EUR 400 at the moment. For 2TB worth of storage, it is a pricey product. It is possible to purchase an external hard drive with the same amount of storage space for EUR/USD 100, but they are not portable, and a PC is required for making backups.
Tips for traveling professional for surviving without internet access on the road in this article.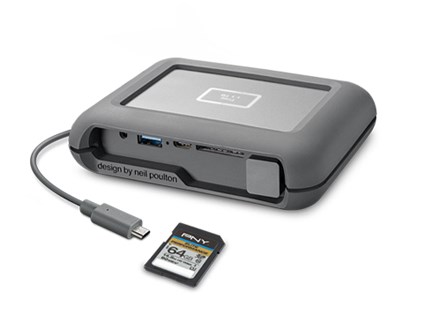 The LaCie DJI Copilot product package includes:
– 2TB hard drive
– MicroSD memory card adapter
– Two types of USB cables for PCs, phones and cameras
– Lightning cable for Apple devices
– Charger