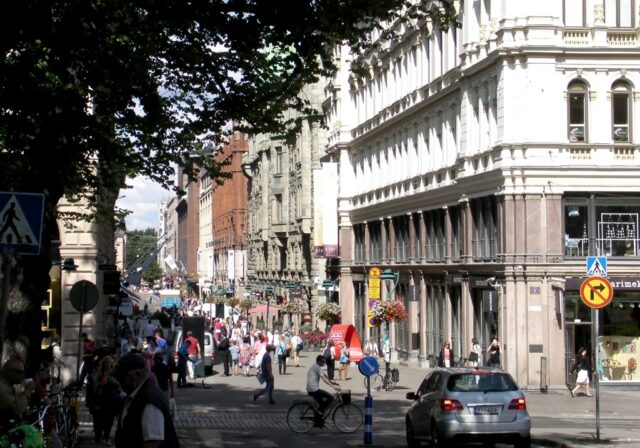 News on tourism, destinations, service, and tools
Europe is on vacation, here is the result: The old continent is suffering from a wave infections
The big countries in Central and Southern Europe have vacation period in August, and it has resulted into a new wave of virus infections. There is less travel across European borders than the year before, but people are on the move within their countries. UK has ruled that incoming travelers and returning residents have to quarantine themselves for two weeks. German airlines have stopped flying to Spain because of large outbreaks in Catalonia, Basque Country and Madrid.
Ratio of virus infections: High risk and low risk countries in Europe
Vacation season has triggered a fresh wave of infections in Europe, but there are vast differences between countries. A good measurement is number of infections per 100,000 residents. The top 5 highest infection ratios are in Luxembourg, Bosnia & Herzegovina, Montenegro, Moldova, Spain. The top 5 countries with the lowest ratio are Italy, Slovenia, Latvia, Finland, Hungary.
Rick Steves' New Book Is an Ode to His Favorite People, Places, and Stories Over 40 Years of Traveling Through Europe
In an interview with Travel and Leisure, Rick Steves shares a few memorable stories that he has written down for his new book. One of the encounters happened in Helsinki, Finland where he had the courage to take a bath in a sauna without knowing the etiquette or without a local friend. Now, it is his best Europe travel memory.
Travel guide to Helsinki, Finland
The culture and etiquette – including sauna – is explained in the travel guidebook that also shows the nice places only local people are aware of.
Ten American Towns That Feel Like Europe
There is Little Ukraine, Little Italy, and many other European neighborhoods in the New York City, but there are entire towns with roots in European culture in other parts of the U.S. Find out where immigrants from Czech, France and Norway have settled and established towns.
Increasing numbers of tour companies are offering online travel experiences for sofa-surfing travelers
If you can't travel, you can read guidebooks and stories about destinations, watch movies or tv shows that take place in a city where you want to travel, or search for information and photos on the internet. A new type of experience is an online tour or group video conversation with a guide who knows the ins and outs of a destination.
Are trips to nowhere a solution for travel-hungry tourists?
In Asia, tourists have filled airplanes that fly for a few hours and return to the same airport where they took off. For instance, in Taiwan a three hour flight followed the coastline of the island and a few islands of the Philippines, and returned home. It was fully booked. A special meal and in-flight entertainment was available. The same concept has been well received in China as well. Airlines are happy, tourists are happy, but I wonder what Greta Thunberg would say about this going-nowhere-fast concept?