News on ebooks, writing and self-publishing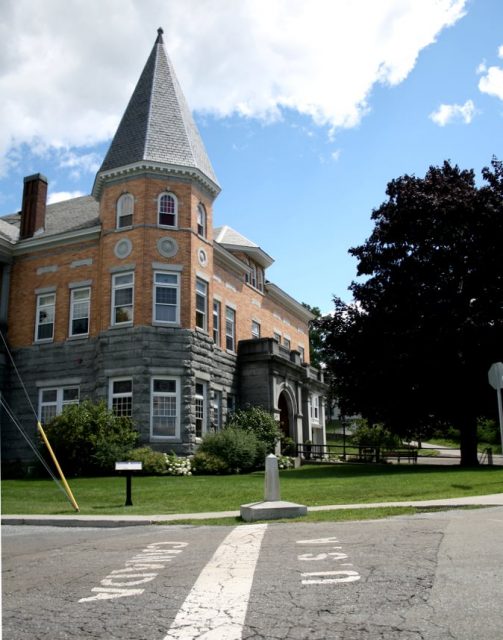 Haskell Library by nekonomist.
How to Write Even When Life Gets in the Way
Writing long works, like books requires persistence and patience. Excuses don't advance a project. Write Nonfiction Now has tips for writing even when difficult situations in life challenge all good intentions to work.
Separated by travel ban, Iranian families reunite at border library
Reuters tells a fascinating story of a small library that happens to be located on the border between the US and Canada. The library has two entrances: one from Canada and another from the US side. Families or friends separated by the border can meet in the library without having to carry passports or visas.
The 10 Most Frequently Looked-Up Words
Merriam-Webster online dictionary know which words are difficult for writers who look those words up from a dictionary. Daily Writing Tips has listed the top 10 words, so you don't have to search them from the dictionary.
Max Boyle decided to find out the truth about a country where the earth's most honest tribe is said to be living. He made multiple journeys into this Scandinavian country where encounters and adventures taught him a lot about the Nordic culture. Here is the book where he tells it all.
Authors criticise YouTube's rallying cry against Article 13
EU is in the process of passing new laws that will make existing copyright laws stricter and above all, more straightforward on the internet. Whereas writers tend to favor the new regulation, video makers and viewers are not necessarily happy about the changes. This article explains the contents and consequences of EU's new copyright laws.
Notting Hill Bookshop is inundated with requests as location for marriage proposals ahead of film's 20th anniversary
In 2019, the world's most famous bookshop celebrates its 20th birthday in London, UK. The bookshop is way older than 20 years, but the movie Notting Hill was released then, and we all know how central location The Travel Book Co is for the movie. A recent trend witnessed by the shop owners is couples from across the world who make a pilgrimage to the shop and get engaged or even married between its bookshelves.
Out of Print: Glamour Is the Next Magazine to Go Strictly Digital
The iconic Glamour magazine won't be printed anymore, but will be published online only. The magazine's editor-in-chief arguments: "This is my plan, because it makes sense. [Digital is] where the audiences are, and it's where our growth is. That monthly schedule, for a Glamour audience, doesn't make sense anymore." This is remarkable because a glossy magazine like Glamour is made for browsing, but naturally, video clips and images are attractive on a digital publication as well.
Margaret Atwood and other authors have penned novels that won't publish for 100 years
In the northernmost continental Europe – Norway, Sweden and Finland – cities are few and forests are vast. There is plenty of space, for instance, to grow trees that will be used for creating paper books in 2114. An art project in Oslo, Norway is archiving one story each year written by established authors. The stories will be published in 2114. Margaret Atwood was the first writer to save her new story into this forest archive.