Writers, editors, readers, freelancers, actually all people who do creative work that requires thinking and planning need to take notes. No one wants to lose that billion dollar product idea, solution to a programming problem that presents itself on a mountainbike trail, or perfect plan for backyard plant arrangement. In pre-electronic times humans used to scribble words and sketches on paper, but modern people have gadgets instead of dead wood. How to discover the best app for taking notes on a phone, tablet and PC?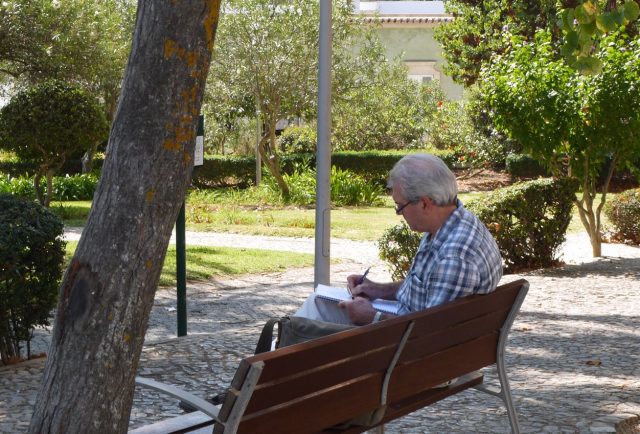 The excellent article by Tim King helped me realize the root cause for the eternal note taking problem.
Note taking is a highly personal thing. What you want to write down, why you have to make a note of just that thing, where you do it, at what time ideas and plans light a bulb in your head is individual. Do you want to organize your notes, or stash everything in one big pile? Do you sort them by date, topic, tag, keyword, alphabetically, or by person? Do you want to list them by category, or search by any word that points you to the right direction?
The requirements and differences between people are endless. If you have tried to find a note taking app in an application store, you may have wondered why there are so many of them? Hundreds of apps more or less do exactly the same thing. It looks like many programmers have had the same problem, and they have approached it from their personal perspective.
Let's get Evernote out of the way, here and now, because someone is surely thinking: what is the problem, why not Evernote? I believe it is the most confusing note taking application I have ever tried. After an hour of fiddling around with it, adjusting, tailoring, trying to find a way that would suit me, I gave up. It was impossible for me to use.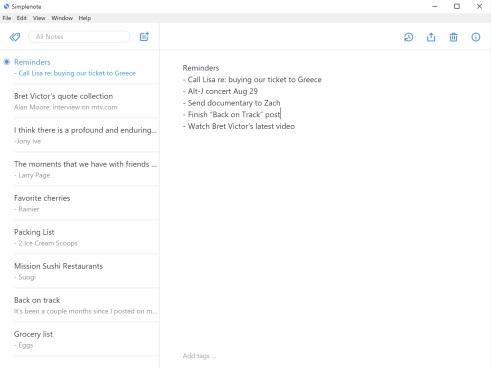 So, what is the best solution for note taking?
For a year or so, I have been using a combination of tools for writing down drafts, ideas and plans:
For quickly drafting a memo that is available for all your computers and gadgets, Simplenote is a perfect tool. It is perfect because it doesn't have any features. Well, you can tag and share your notes, but that's it. The developers have really managed to keep it simple. Excellent. This is a cloud service that can be accessed in any browser, but also dedicated apps are available for mobile devices. Note taking apps that require network connection have risks (of losing your work if the connection brakes down), but Simplenote has been designed to survive them.
Offline apps for mobile devices
Since I know I am not always close enough to mobile phone network signal, I have installed an offline note taking app in every phone and tablet I have. I can't even remember the names of the applications because it doesn't matter. I use an offline app only for quickly jotting down something. When I'm back in the network's signal range, I can email the draft to myself.
Sure, but what's the best note app for the rest of the world?
The solution I described above works for me, but perhaps not for 92% of people who are looking for one. To make your search for that perfect app easier, consider these points to narrow down the candidates:
If you are an organized person, look for an app that lets you group, categorize, tag, and arrange the notes in a way you want.
If you tend to rush to write down your thoughts without worrying about headings, links, keywords or categories, an app with a few features is probably for you.
Sometimes, it is not possible to type, but it may be possible to speak. Recording a brief voice memo in a note app can be a useful feature. Also, a photo can remind you of an important thing. Snap a photo in the phone camera and attach it to a note.
I'm still looking for that almost-perfect solution for notes. The limitations of Simplenote are evident for someone who uses it as much as I do. Since I have already found another person who has the same problem, perhaps we can discover something some day.