News on ebooks, writing and publishing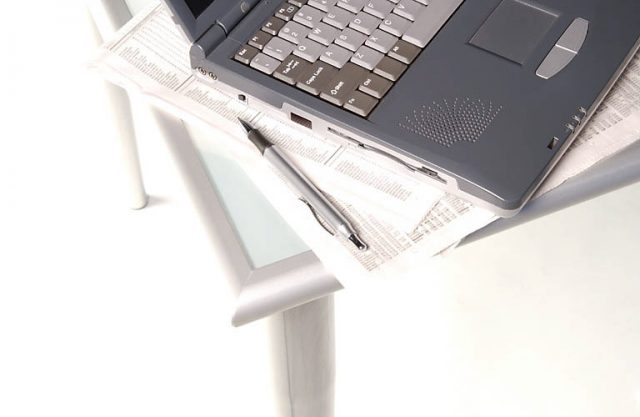 10 Myths Most People Believe About Writing & Publishing
ToughNickel
These points are so true. I would like to know how have these myths been born? Wait, maybe that is an idea for a book?
Why You Need Time Away from the Computer
ProWritingAid
"Scientific American also reports that the default mode network (a circuit in the brain that comes to life when people daydream) is "more active than is typical in especially creative people… some studies have demonstrated that the mind obliquely solves tough problems while daydreaming." I couldn't agree more with the article's recommendations to read, travel or exercise instead of always working.
Riggio Rallies Booksellers at BookExpo: 'Open More Stores Than We Close'
Publishing Perspectives
Len Riggio, the chief of the great American bookstore chain Barnes & Noble, gave a speech at the BookExpo 2018 conference in New York, and claimed that the company is opening more bookstores than it is closing. He also had a direct message to print book publishers: lower the prices of massmarket paperbacks.
Travel Writing 101
FundsforWriters
The article has tips for writers who aim at specializing in travel writing for magazines, newspapers, or online publications.
5 digital privacy rights Europeans now have that Americans don't
CBS Moneywatch
European Union is showing the way how citizens privacy must be respected online as well. The GDPR regulation is a fundamental change to the take-the-data-and-run approach businesses have treated individuals' personal data until 25 May 2018. The new regulation will have far-reaching impact, but we must go through the first painful steps first. The GDPR has only little impact on books, but it affects the way books are marketed.
Travel guide to Portugal's south coast, to the province of Algarve
Download
Portugal's south coast (the Algarve province) attracts both vacationers who enjoy the sun and the sea for a week or two, but also digital nomads and pensioners who spend the entire winter on one of the coastal towns. The travel guide covers both audiences.
10 new paradigms for digital journalism
ijnet
James Breiner arguments that digital publications – many of which have a history in traditional newspaper or magazine business – should abandon the advertising business model and turn their attention to readers/users who should be the priority customers (instead of advertisers).
National Geographic Has Digitized Its Collection of 6,000+ Vintage Maps: See a Curated Selection of Maps Published Between 1888 and Today
Open Culture
There is something so fascinating with old maps. Drawn by hand, many are accurate even to today's standards, whereas others are like maps in The Lord of the Rings. Anyhow, plenty of old maps are now available at National Geographic's archives.
'Native' open access publishers propose a new publishing deal
ScienceGuide
EU has set ambitious goals for Open Access policies in academic and scientific publishing. And it is working. Some publishers have dropped prices they charge from institutions.