For ebooks on your tablet or smartphone, you only have to download a reading app on the device. Most ereading applications come with note taking and highlighting features that let you annotate the text you are reading. As you develop new habits with digital reading and your ebook library grows, you probably want additional apps that complement the reading app. Here are a few tips for applications that can help.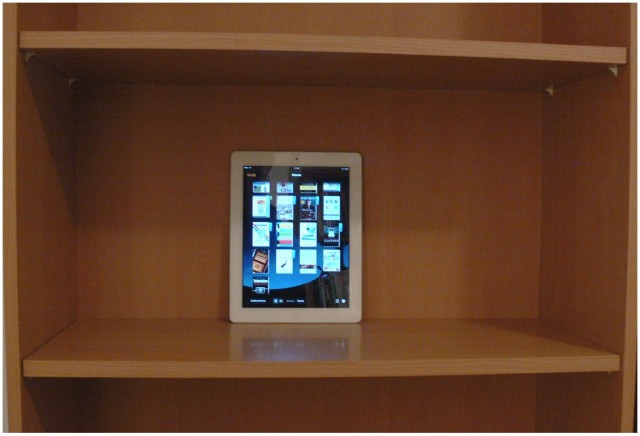 Recommendations for ebook reading applications
If you tend to shop at the same bookstore, the easiest option is to use the reading app the store provides. For instance, if you purchase your ebooks from Kobo, use the Kobo app because it makes managing you library and purchases easy.
For tablets, good choices for ereading apps that are not tied to any specific bookstore are Bluefire Reader, Bookari, and Moon+.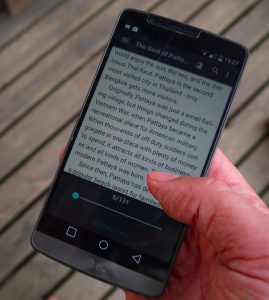 The same reading applications that run on a tablet can be used on a smartphone, but also FBreader is a good one to have on the phone because it can open a number of different ebook file formats.
For Apple computer and mobile device users, the iBooks (available at the App Store) app is an excellent choice.
It is worth reminding newcomers to the world of ebooks that Kindle books purchased from an Amazon store can only be opened with a Kindle reader, Fire tablet, or the Kindle app that is available to all PCs, tablets and phones. Other bookstores have ebooks packaged in EPUB format that is usually compatible with many reading applications, like FBreader, Aldiko, Kobo, and with all other e-readers apart from Kindle.
Useful additional apps that complement an e-reading application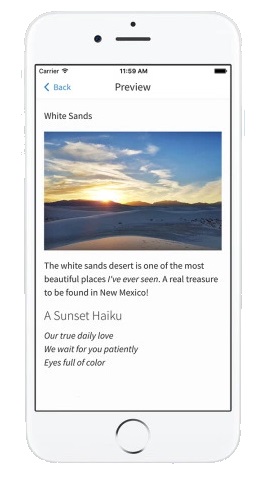 Pretty soon after I began reading ebooks, I realized that didn't want to write down my notes inside the reading application. The reason was that, especially during the early days of ebooks, it was difficult or even impossible to transfer the notes easily to a word processing software for further work. After I discovered Simplenote, I have written all my notes, drafts and lists with it. It is an online app that requires Internet connection, but it is so simple and reliable that it is all I need for my notes.
Android Authority has reviewed a number of applications that can be useful for ebook readers.
Goodreads. A large community of book lovers who can manage their personal libraries, discover new reads, and connect with other readers.
LitCharts. It displays story points, synopsis, and other information about books.
Literature Terms. A dictionary that explains terms and phrases related to literature.
Browsery. A service and app that lets you connect with other readers and discover new books.
Poems. An app that features poems from a variety of authors.