Author, journalist Russell Snyder moved to Finland from California in 1982. He has spent over 30 years exploring and enjoying the Nordic country. He has traveled far and wide searching for experiences, but has uncovered many cultural treasures right in Helsinki where he has mostly lived. "Finland is both a great place to visit and to live. The longer you stay here, the more you become hooked on the Finnish way of doing things."


Here is what the author had to say about the new edition of his book about Finland.
You have just launched the 6th edition of The Lighter Side of Finland. When was the first one published?
The first edition was published 22 years ago. It reflected Finland as it was back then. However, Finland is constantly changing and redefining itself, so the book has been updated and revised to reflect those changes.
Why have you picked this year to publish this new edition?
Finland is celebration its 100-year anniversary of becoming an independent nation, so I wanted to celebrate the occasion with this book.
You use a lot of humor in your writing.
I believe humor is the best way to encourage people to keep reading. And if people are entertained and get a few laughs, they may even remember something.
What have been your favorite experiences in Finland?
Sledding on a hill with my kids. Walking around in a forest in Lapland during the autumn to experience the fantastic colors. Fishing on the Ruunaa River and smoking the freshly caught trout on a campfire. Dancing on a Saturday night in a small village and meeting new friends. Trying out the magnificent smoke saunas the Sauna Society. And many more.
You have also written Analysis of the Finnish Tango and I, Helsinki. Any plans to write another book?
I hope to write a book about Estonia soon.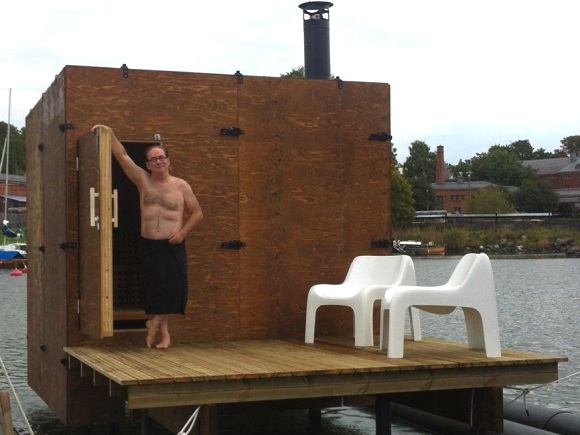 The book covers the basics of sauna etiquette as well as many other unique Finnish customs.