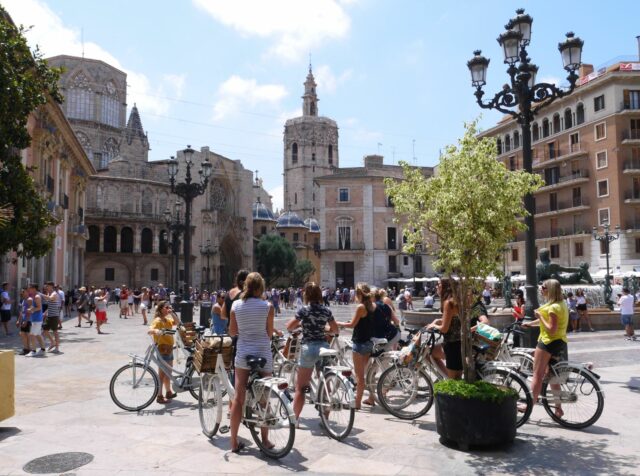 A city break in Europe is always a fascinating experience, but choosing a new exciting destination that matches the earlier trips can be a challenge. British consumer association Which surveyed its members for the best cities in Europe to visit right now.
Which published the results in its magazine. The city ranking was compiled from members' answers that were based on their experiences in European cities they had visited within a year.
Altogether seven categories describe the pros and cons of cities: accommodation, food and drink, cultural attractions (including tourist attractions, historic buildings, galleries, museums, parks and city tours), shopping, ease of getting around (including public transport options, ease of understanding transport maps, ticket pricing systems, ease of moving from a sight to another), lack of crowds, and value for money. Overall score describes general satisfaction to the destination and how likely the respondent is to recommend it to others.
Three top entries in the city ranking have a slight lead over the rest of the cities: Krakow in Poland and Seville and Valencia in Spain were the most valued and recommended.
Perhaps a better method to examine the results is to think of the features that matter the most to you, rather than trusting the overall ranking alone. For instance, if you don't like the crowds and queues in tourist attractions, you may want to stay away from Venice and Florence. Instead, cities like Vienna, Valencia and Berlin have plenty of sights and things to do without continuous problems deriving from overtourism.
Nordic countries are often highly ranked as good places to live and work, but as city break destinations they are not valued as high. Helsinki (13th) was considered the best city from Nordic countries for a short holiday.
Here are the top 20 European destinations for a city break in 2020:
Krakow
Seville
Valencia
Berlin
Amsterdam
Budapest
Munich
Venice
Verona
Bordeaux
Lisbon
Granada
Helsinki
Madrid
Oslo
Porto
Stockholm
Vienna
Athens
Barcelona
You can view all the ranked cities at the Which web page.