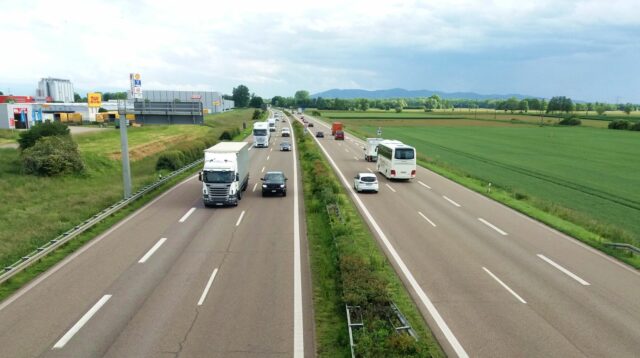 A car – compact family car, campervan, motorhome – is the most common vehicle to conduct a road trip, although many travelers tour on a motorbike or bicycle as well. Factors like road network and quality, safety, services available along the roads, sights, scenery, and finding accommodation along the way are important independent of which road travel method you choose. The best continent for road trips is Europe because you can see a wide variety of cultures, landscapes and history in a relatively compact area. Which European countries are most attractive for travelers on the road? Here is a ranking.
Top 10 for the best countries in Europe to conduct a road trip are the following (according to the index created by Kayak, the number after country name is the index for the country):
1 Germany 100
2 Spain 91
3 Lithuania 85
4 Cyprus 82
5 France 78
6 Sweden 77
7 Portugal 69
8 Estonia 67
9 Italy 65
10 Switzerland 64
The travel web site created the road trip index for European countries by collecting data related to a number of aspects of road travel, like quality of road network, speed limits, parking prices, petrol prices, campsites, and national parks. It is, of course, very different from the view you see through a car window or how you experience the behavior of local drivers when you actually are on the road.
For instance, our experience on the roads in Portugal (where we have had the pleasure of traveling multiple times, enjoying the south coast in Algarve province) is that roads are racing tracks and drivers whose cars have foreign plates are encountered with hostility. Yet, Portugal is the seventh in the best road trip countries index. Another opinion based on our experiences (not based on data like the index) is Norway. The Nordic country is ranked 29th (one of the worst country for road trips) whereas it is firmly in our top 3 as a very pleasant country to travel with simply amazing landscapes. Roads are safe, traffic flows well, services are readily available, and local drivers are friendly.
The worst European countries for road trips according to the index put together by Kayak are the following five:
29 Norway 20
30 Ireland 18
31 Czech Republic 5
32 Hungary 3
33 Belgium 1
Every traveler has his and her reasons to go where they go. The thing with road travel is that you are free to visit cities, remote villages, coasts, mountains, forests, wherever a passable road has been built. The ranking for the best countries for road trips changes significantly if we focus on nature and landmarks alone (that often are accessible via road only). Here is the top 10 from that perspective:
1 France 100
2 Italy 94
3 Iceland 82
4 Spain 80
5 Germany 74
6 Norway 62
7 Greece 60
8 United Kingdom 59
9 Austria 57
10 Slovakia 49