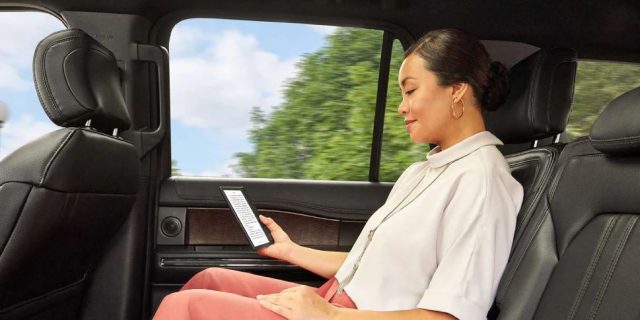 Ebook retailer and ereader vendor Kobo has introduced an ereader that should attract large groups of book lovers. The Kobo Libra H20 has all the features a modern ereader should have, including frontlight and it is waterproof, the screen is a bit bigger than in basic models, and considering the features and size, the price is competitive.
The Libra H2O is available in black and white for USD 169 (according to Arstechnica). A dedicated case (Sleepcover) for this model is available in four colors.
The E ink screen of the Libra H2O is 7 inches in size. The pixel density per inch is 300 which means it is a high resolution screen, equal or better than print. Adjustable frontlight enables reading in dark or anywhere where there is not enough light. Bright light, even direct sunlight on the screen is not a problem for ereaders.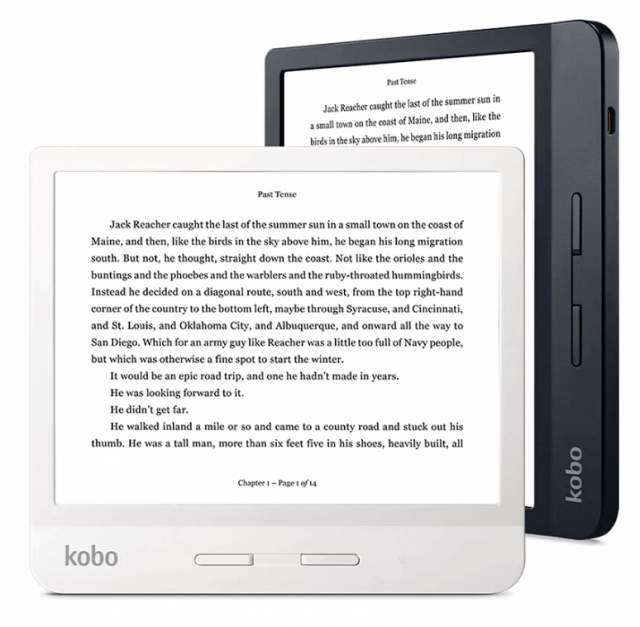 The design of the Libra H20 is asymmetrical, like the Kobo Forma, but the device can be held in left or right hand.
Kobo lists ereader retailers at its web site, but I have seen Kobo products in more countries and shops than the list indicates.
About compatibility of the Kindle and Kobo ereaders
Just a reminder about ebook file formats and e-readers. Two kinds of ebook formats are common: Epub and Kindle. Amazon Kindle ereaders can open Kindle ebooks, but not Epub books. All other ereaders, such as Kobo, Sony, Pocketbook, and Onyx can open Epub, but not Kindle ebooks. It means that if you have, for instance, a Kobo ereader, you can shop in many bookstores, whereas Kindle owners can only shop at Amazon.
Kobo's promotional video of the Libra H2O below:
Kobo Libra H2O ereader key features and specifications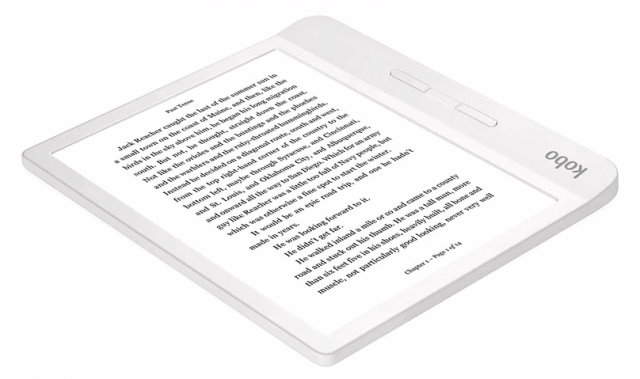 7.0 inch touch screen. 300 PPI pixel density.
E Ink Carta display in 1680 × 1264 resolution.
Front light: Kobo ComfortLight PRO with adjustable colour temperature.
12 fonts with over 50 font styles for adjusting text on the screen.
Waterproof (IPX8 certified) which means the device can be up to 60 minutes in two-meter deep water.
WiFi 802.11b/g/n
Micro USB port.
8 GB of storage space.
14 ebook and other file formats are compatible with the device: EPUB, EPUB3, PDF, MOBI, JPEG, GIF, PNG, BMP, TIFF, TXT, HTML, RTF, CBZ, CBR.
Languages available in Kobo software: English, French, German, Spanish, Dutch, Italian, Brazilian, Portuguese, Japanese, Turkish, Danish, Norweigan, Finnish, Swedish, Chinese.
1200 mAh battery for weeks of battery life.
Weight 192 g.
Dimensions 144 x 159 x 5.0 – 7.8 mm.