Kobo was one of the first companies to market larger than six inch e-readers, and it also has pioneered in bringing features like frontlight and waterproof shells to devices. Now, Kobo has introduced a high-end ereader with 8 inch screen, front light, and rugged features that the company believes will keep the device intact in diverse reading environments and during travels.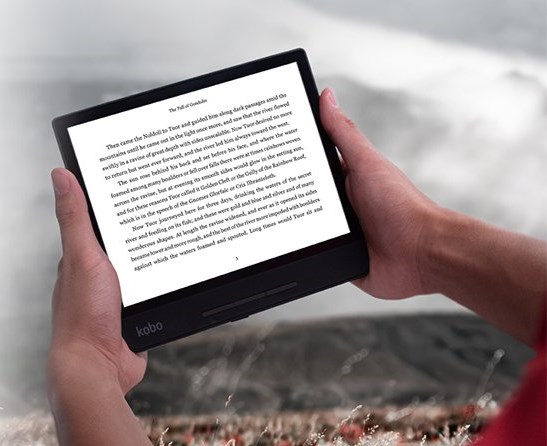 For an eight-inch ereader, the Forma is truly light. In fact, it is lighter than some smaller ereaders. The reason is that plastic components have been used in the product to keep the weight down and to make it more rugged. Even the screen, consisting of E ink Mobius technology, is made of plastic.
The result is a device that has a bit of flexibility. This means that the Forma can take some knocks without breaking apart or without precious screen shattering into pieces (because it is a plastic screen). The product is also waterproof down to two meters deep water.
A design decision that instantly catches the eye is that the Kobo Forma looks like the product has been meant to be held in landscape position. It just looks so natural in landscape. Ebook readers who like to have large fonts on the screen will find landscape comfortable. Naturally, it can be held upright so that the keys are on the left hand or right hand side as well. The display rotates automatically.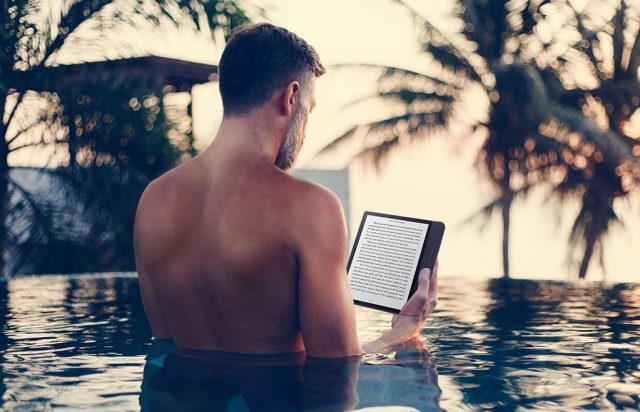 Which features explain the price of the Kobo Forma?
The Kobo Forma is priced at USD 279 / 279 euros / GBP 239. The SleepCover case & stand costs USD 49 / 49 euros / GBP 39.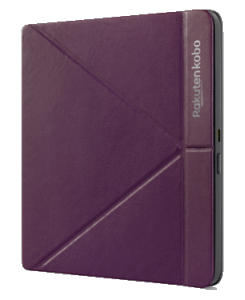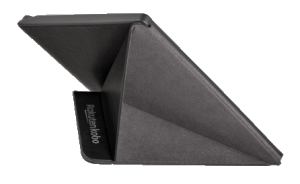 Kobo highlights that the Forma is designed to be a durable ereader. The Mobius technology used in the display has a flexible plastic layer. This makes the thin and lightweight device to withstand the wear and tear of daily use. In tests, the Kobo Forma has survived drops of more than two meters, as well as bends, twists, dangerous objects in handbags, and pressures in tightly loaded backpacks.
Below you can view a hands-on video review of the Kobo Forma (at 1 –> 8 minutes, and a comparison with the 7-inch Kindle Oasis from minute 8 onwards):
Kobo Forma 8-inch e-reader key features and specifications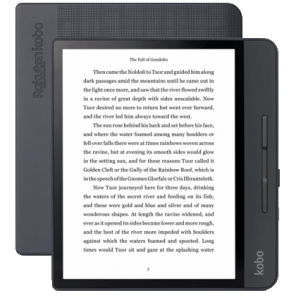 – 8.0 inch screen in 1440 × 1920 resolution (300 PPI).
– Frontlight with adjustable color temperature (ComfortLight Pro).
– Waterproof down to 2 meters deep water for 60 minutes (IPX8).
– Wi Fi 802.11 b/g/n,
– Micro USB port.
– Internal storage space 8 GB.
– TypeGenius font system: 11 different fonts and over 50 font styles with font weight and sharpness settings.
– 14 ebook and document file formats: EPUB, EPUB3, PDF, MOBI, JPEG, GIF, PNG, BMP, TIFF, TXT, HTML, RTF, CBZ, CB.
– Languages: English, French, German, Spanish, Dutch, Italian, Brazilian, Portuguese, Japanese, Turkish.
– Weight 197 gr.
– Size 160 x 178 x 8.5 mm (thickness at gripping area) and 4.2 (thickness at the thinner side).
– Battery 1200 mAh, weeks of battery life in normal use, but it primarily depends on the Wi-Fi and front light usage.