News on ebooks, writing and travel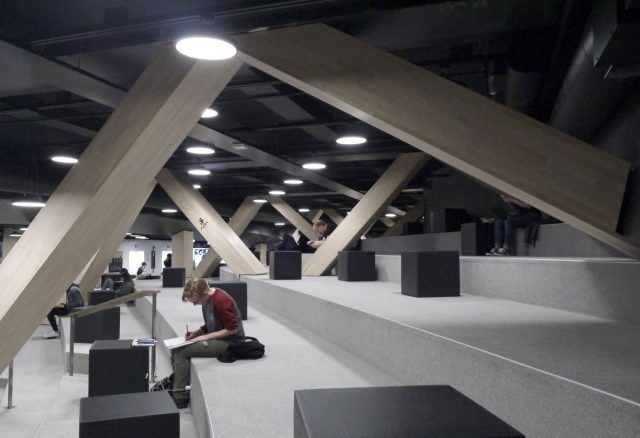 11 best epub reading apps for Windows 10 PCs
Epub is the standard ebook format that was jointly created by the publishing industry and is now being developed together with other web standards. Amazon Kindle is the major exception that is not compatible with epub ebooks, but everything else is. This article reviews 11 reading applications that run on Windows.
This Tiny Traveling Bookstore Wanders the French Countryside
A French bookseller is driving around France, towing a kiosk full of books along country roads. He stops in country towns where even the last bookshop has closed its doors. In addition to the actual business, his big problem is the heavy weight of the kiosk. He has to empty the top bookshelves to balance the load before starting the car. The design of the kiosk is just beautiful. Photos in the article.
Helsinki's Oodi voted world's best new library for 2019
Librarians have awarded the Oodi library in Helsinki, Finland, the prize for the best new public library in 2019. The members of the International Federation of Library Associations (IFLA) voted for the winner at the association's meeting in Greece. The Helsinki library has been designed as a living room, study and workshop space for residents where books cover only about one-third of the space. Take a photo tour in the award-winning Oodi library here.
Klaava Travel Guide to Helsinki, Finland
The capital of Finland, Helsinki, is a tourist-friendly destination. Residents speak foreign languages, English and Swedish being the most common, and everything in the city just works. Nonetheless, the Finnish culture is quite unique. In addition to showing the best sights, the guidebook discusses the local culture.
Langogo is an AI-powered, pocket-size translator that travels with you
Ever since author Douglas Adams invented a fictional real-time language translator, many companies have tried to create such a device. Langogo is a phone-size product that includes 70 languages it can translate on the fly. The gadget costs USD 299, and comes with mobile internet access in select countries. If you don't mind the privacy invasive practices of Google, its Translator app is available for free for Android phones.
This Is Venice's Coolest Bookshop
Now that I think about it, I haven't seen a bookshop when I have visited Venice, Italy. Next time, I will make sure that I find Libreria Acqua Alta. It is a unique bookshop because all books must float each time when Venice is flooding. That's why the shopkeeper has had to be creative and find ways to keep his books dry.
New smartphone introduced that doesn't leak private data to corporations, hackers, or governments
It is mind-boggling how we purchase a new smartphone, usually pay anything between 200 and 1000 euros/dollars for it , only to let it steal our private data. I just don't understand it. Fortunately, we have an alternative now. /e/ Foundation has developed an operating system that replaces Android, but it can run Android apps.
Around the world in 245 days – on a cruise ship
Viking Cruises is selling tickets to a cruise that takes passengers to six continents, 51 countries and 112 ports. The journey takes 245 days, which is about 8 months. My first thought was how is anyone going to survive a cruise that long? Viking thought about it as well, and is selling half-cruise tickets, too.