News on ebooks, writing and publishing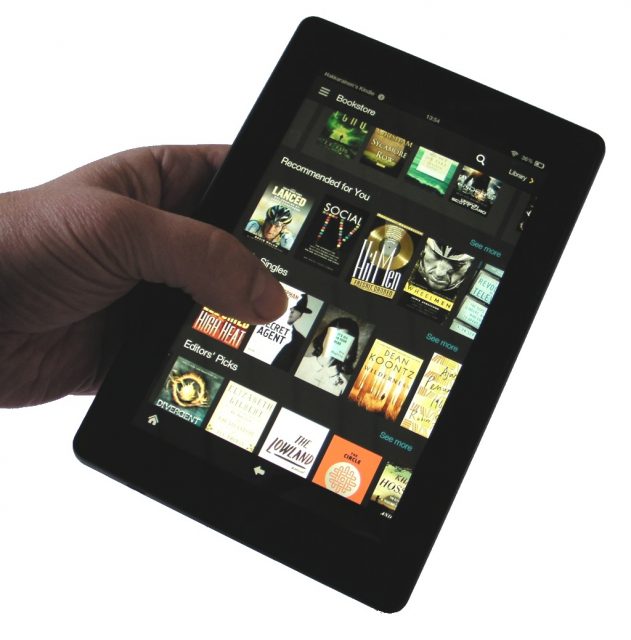 14 things to keep in mind before buying Amazon Fire tablet
Ebook Friendly has published an excellent summary of shortcomings and advantages of the Fire tablet everyone should read when considering buying one. The Fire tablet is a very tempting product to consider because of its low price point, and it is an Amazon product. As is the case with all electronics and computing products, low price mean tends to mean the manufacturer has made compromises. The Fire tablet has some shortcomings customers should be aware of.
Vintage typewriters are booming at Manhattan shop
Washington Post writes about a typewriter repair shop in New York where business is growing steadily. Especially, young generations like the retro style of old typewriters and buy them both for writing and for decoration. Actor Tom Hanks, who recommends the shop, says that typewriters should be used for writing only.
Writing Styles (with Examples)
Daily Writing Tips has put together a fine collection of examples that outline what writing style really means. Consistent style is an essential element in every genre, be it fiction or nonfiction.
The web is broken, so its founder is taking another stab at it
Quartz reports on a new technology, Solid, that has been designed by the father of the World Wide Web, Tim Berners-Lee. 30 years ago, when he created the working principles of the web, his intention was to have an open platform for sharing information (read and write web). For years Berners Lee has been concerned over privacy of internet users that is controlled by corporations like Facebook and Google. The Solid technology aims at giving control of user data back to internet users.
Ex-President Barack Obama recently visited a country he called the "world's happiest country". He spoke at a business conference where he was interviewed by Skype founder Niklas Zennström. As it happens, this country is the same whose culture and customs are discussed in the book The Honest Tribe (arguing it is also the most honest country).
Writing Contest for Bloggers: $100 Prize, no Entry Fee
Copyblogger has announced a writing contest for bloggers. The post must be about blogging, marketing, or SEO. The best article wins USD 100. The deadline is December 31st.
You can walk on the roof of this sloping brick library in India
A school library in India has been designed to blend into its surroundings and to provide access to pedestrians to the other side of the building in a curious way. Since the space for the library was limited between existing buildings, and people needed to get across, architects designed a roof for the library that lets people walk over the building to the other side.