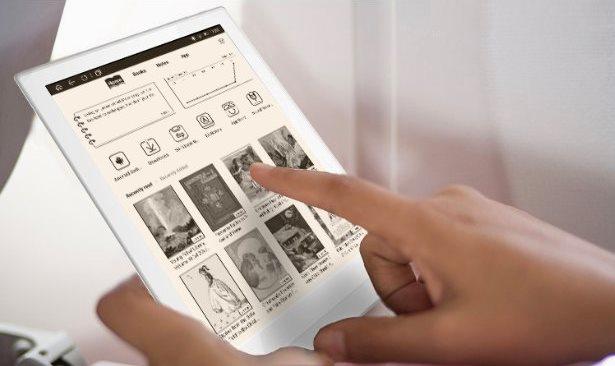 Scribd is an online ebook service that lets people read as many books as they have time to (certain restrictions apply)after they have paid a monthly subscription fee. The difference between this service and many other book subscription services is that Scribd has more than one million paying customers and pretty good selection of books. Now, Scribd has created a new feature they call Snapshots: custom-written digests of nonfiction books.
The concept is proven, and loved by some readers: someone gives a popular book to a group of professional writers and tells them to condense the essence of the book into a 15 minute read. Scribd has hired writers to do exactly this.
The digested Snapshot books are available for all readers who have a subscription. Scribd already has 500 nonfiction book Snapshots waiting for readers. Both text and audio versions are available as digests for readers.
The motivation for Scribd to invest in creating new works is to convince customers to read the original book that was written by an author and published by a publisher. If a customer decides to read the original book, the author and publisher get their share of the revenue, as well as Scribd. So, everyone is happy. Or are they?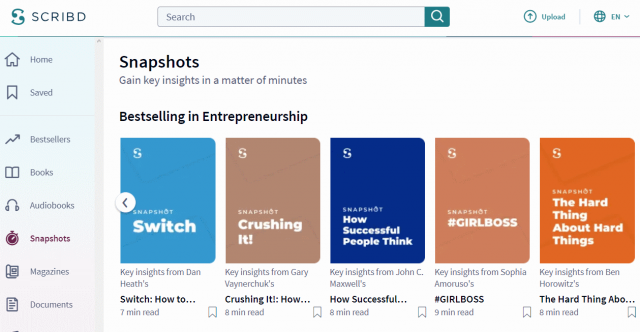 Copyright laws are slightly different in each country
The approach Scribd took to produce the first 500 was straightforward. The company didn't consult the rights holders, but wrote new content based on the original books, and copyrighted the new content. Publishing Perspectives asked about this from Scribd and received the following answer:
"Snapshots are completely original content. We have a dedicated content team that draft and review each and every Snapshot and have integrated these into the product to drive readers to the full title. We did not work with publishers on the first 500, [and] this is largely because we wanted to get this offering integrated into the product so that we can start testing and learning. We're open to working with publishers and authors on these in the future."
Most writers in most countries of the world probably understand copyright law so that it is perfectly fine to read a book and explain the key points of the content in writer's own words. The writer has produced a new work that is copyrighted to him or her.
Scribd, however, is a business. The company is selling books (through subscriptions). Scribd has distribution agreements with publishers that allow it to present, market, and distribute publishers' books.
Although Snapshots are intended to attract customers to read the original book, what if a customer reads a Snapshot, but never opens the original work? A publisher could argue it was a lost sale. Scribd's legal consultants surely have studied the copyright laws in the US, and showed green light to the Snapshot program. Are they sure the same applies to every country where Scribd operates?
Nonetheless, indie publishers and small publishers are most likely extremely happy if their books are selected to the Snapshot program.