A traditional wisdom says that a book's author, title and cover are the key factors for a customer to make a purchase decision. A survey conducted in Germany among people who mostly read ebooks published by indie authors shows slightly different decision making preferences.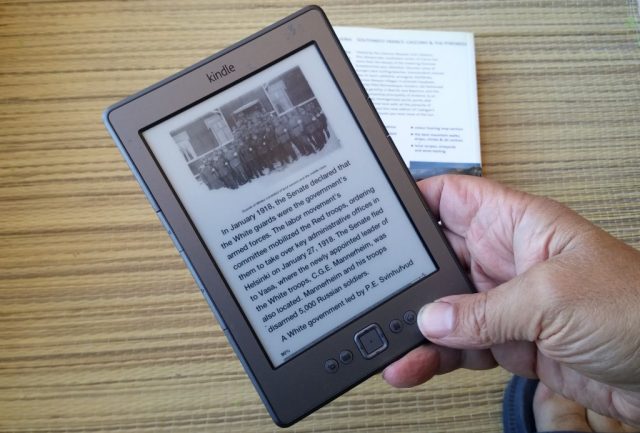 The survey among 2342 people in Germany discovered that the most important factor for their purchase decision was the book description. Writing a blurp is a difficult job already, and this piece of data only raises the standard.
Here are the survey results for the question how readers choose which book to buy:
89% of readers decide to buy a book based on the book description.
65% trust the author's name.
49% of readers trust reviews.
48% can be convinced by a smart book cover.
46% of buyers go after the price.
45% title makes a difference.
15% are affected by the book's bestseller rank.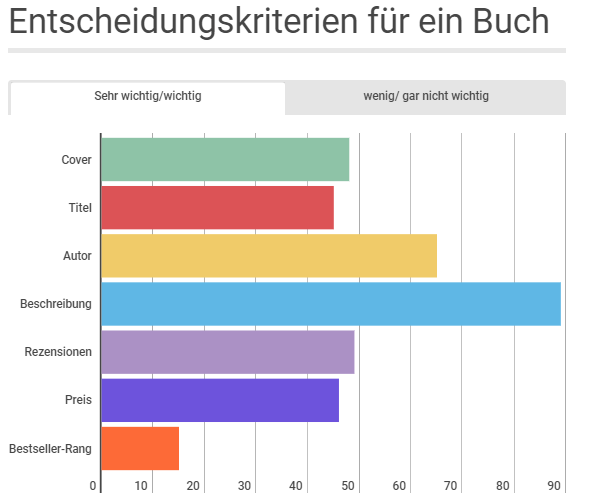 Source: Die Self Publisher Bibel.
The full results of the survey can be viewed (with graphs) at Die Self Publisher Bibel.
Anja at Indies Go German has translated some of the survey results to English with brief analysis.
It looks like Germans who prefer reading indie authors favor Kindle instead of German-based Tolino ebooks and ereaders. In the general German ebook market Amazon Kindle and Tolino are, however, considered to have practically equal market shares.
According to the survey, for German ebook readers, bookstores are the most important way to find new ebooks. So, searching, exploring book descriptions, reading reviews, downloading samples and all the functionality at an online bookstore really matters to readers.
If you think about the times gone by when the only place to find new books was a bookstore, the decision-making process is quite similar with ebooks. At a brick-and-mortar bookstore, you wander along corridors and scan the bookshelves. Something catches your eye, you stop, and pick up the book. You browse the book, view the cover and perhaps read a paragraph here and there. If everything matches with what you were looking for, it's a deal.