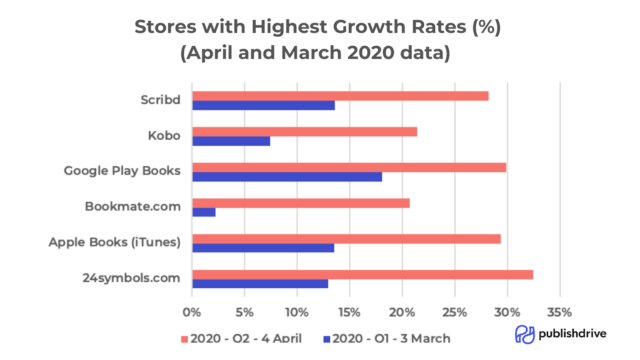 Year 2020 may be remembered as a pandemic year, but it may also be remembered as the year when ebooks made a breakthrough to the mass market in countries where print books dominated reading habits. Just like Netflix and other movie streaming services have attracted plenty of new viewers, ebooks and other digital media products are the preferred way to kill time at home when stores and shopping centers are closed.
PublishDrive, an ebook distributor, has collected sales statistics from the first and second quarter of 2020, and certain trends can easily be identified in the report. Ebook subscription services have been the biggest winners so far during the early 2020. It remains to be seen if the trend is sustainable because subscription services typically lure new customers by offering the first month for free, and the subscription can be canceled any time.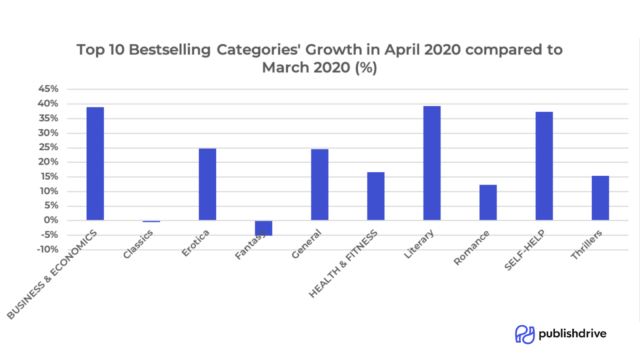 Nonfiction, particularly business, economics and self-help along with literary works were the big winners by genre.
PublishDrive reports that global ebook sales increased 20% in March 2020 compared to the previous month, and 23% in April 2020. That is massive growth. It is difficult to see how paper books could ever have similar growth numbers because when products disappear from bookstore shelves, new ones have to be printed and transported before they reappear on bookshelves.
A number of European countries with strong traditional literary culture have rapidly adopted ebooks during 2020. For instance, ebook sales in France jumped 40% in April 2020 from March 2020. Hungary, Romania and Spain had strong growth as well.
Sales of ebooks in English-language markets, such as in Australia, Canada and United Kingdom also increased 20-30%. This is remarkable growth since these markets already had a relatively high ebook adoption rate.
PublishDrive gets sales numbers from bookstores and subscription services because it distributes ebooks to them. It means that authors, indie publishers, small and medium size publishers can hand over their books to PublishDrive that delivers them to retail stores. Sales numbers and money from sales flows back to the rights owners via PublishDrive, allowing accurate and rapid reporting of statistics.
Naturally, PublishDrive is a distributor for a certain number of self-publishers and publishers only, and can't cover the entire world and all sales channels, but it can give us a direction how the ebook market is developing.