European Commission has made a decision on complaints about Amazon's business practices in the EU markets. The decision published on 4th May 2017 confirms that the new terms Amazon had offered to the EU have been accepted. The new terms between Amazon and book publishers who operate in the EU market can not have the most favored nation clause anymore, which means that the publishers don't have to guarantee Amazon the lowest ebook price.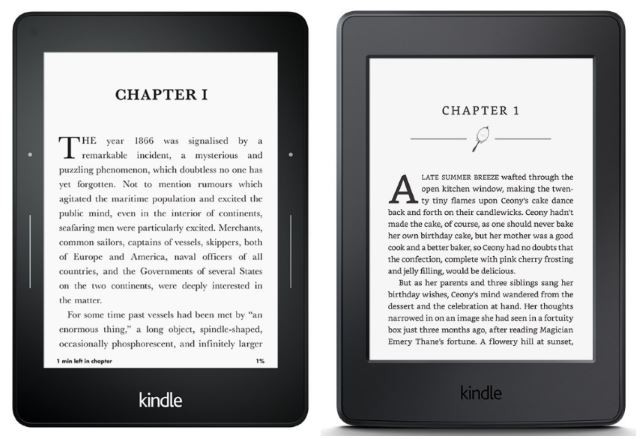 European Commission agreed the following commitments offered by Amazon confirmed to EU's competitive regulation:
[Amazon will] "Not to enforce (i) relevant clauses requiring publishers to offer Amazon similar non-price and price terms and conditions as those offered to Amazon's competitors or (ii) any such clauses requiring publishers to inform Amazon about such terms and conditions. The commitments cover in particular provisions related to alternative/new business models, release date and catalogue of e-books, features of e-books, promotions, agency price, agency commission and wholesale price.
To allow publishers to terminate e-book contracts that contain a clause linking discount possibilities for e-books to the retail price of a given e-book on a competing platform (so-called Discount Pool Provision). Publishers are allowed to terminate the contracts upon 120 days' advance written notice.
Not to include, in any new e-book agreement with publishers, any of the clauses mentioned above, including Discount Pool Provisions."
The case is all about money and control. Amazon has used (and is still using in other markets) its dominant position in the market to enforce the best price and terms for ebooks it sells to consumers. EU has now ended the practice in Europe.
We can confirm that Amazon monitored the lowest price -clause. We have received a note from Amazon that told us to lower the price of an ebook at Amazon, because it was priced lower at another bookstore. There was not much choice, but to lower the product price for Amazon.
We shouldn't forget that thanks to Amazon, the world has a dynamic ebook market today. Ten years ago, Amazon introduced the first Kindle ereader (a history of Kindle gives you an overview of all models – just look at the first one, oh dear). A pretty good selection of ebooks was available at 9.99 right from the start. It was a beginning for something new that is still developing strongly.
European Commission's note on the Amazon decision. The investigation process started in June 2015.