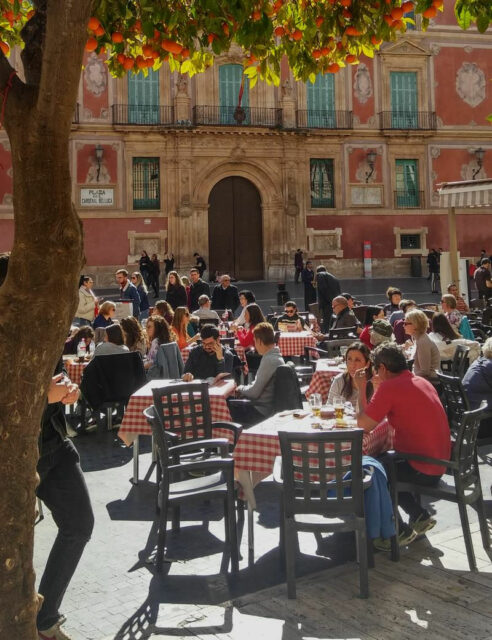 For natural reasons, water is the most consumed drink in the world, but beer is the most loved drink that brings people together at cafe and bar tables. When we travel, the price of beer in a destination is one of the easiest ways to get a rough idea of the price level in the city. Expensivity, a publication that focuses on money matters, has collected statistics about the price of beer around the world.
Top 10 lowest price of a 33cl bottle of beer in a supermarket in 2021:
Ghana, Accra: USD 0.68
North Macedonia, Skopje: USD 0.70
Bosnia and Herzegovina, Sarajevo: 0.78
Ukraine, Kiev: 0.87
Georgia, Tbilisi: 0.96
South Africa, Pretoria, Cape Town: 0.96
Czech Republic, Prague: 0.98
Tunisia, Tunis: 0.99
Argentina, Buenos Aires: 1.05
Chile, Santiago: 1.28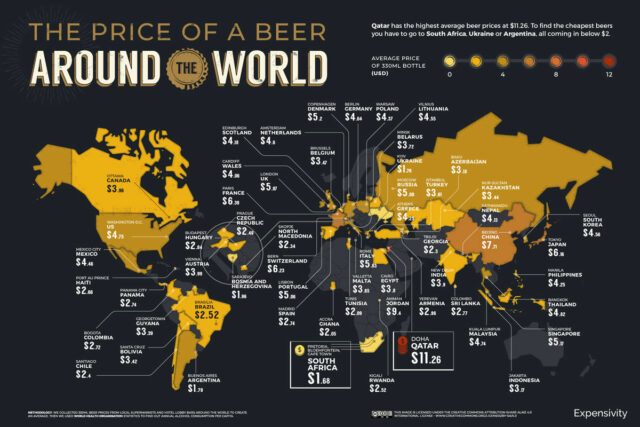 The study conducted by Expensivity doesn't cover all countries of the world, but gives a direction where beer lovers should look if they want to travel to countries with rich beer culture.
Qatar gets the honour of having the most expensive beer in the world. The country will host football tournament World Cup in 2022.
The country where people drink the most beer per capita is Czech Republic, our favorite beer country as well. Each Czech drinks 468 beers in a year which makes almost a beer per day. Here is our tips to visitors: get away from that hotel lobby, and pop in to a local corner bar to get the best and cheapest pint of beer you have ever tasted.
Germans are the biggest spenders when beer is concerned. On average, each German pays USD 1,907.78 per year for their beer. There is another reason why Germany is a highly recommended beer destination. The ancient law in the country regulates that beer can't have any extra ingredients, like preservatives or chemicals. Some people who get allergic reactions from ordinary beer, say that German beer is not a problem for them.
The Czechs are the biggest beer drinkers per capita in the world:
Czech Republic, people drink 468 beers on average per person per year.
Spain 417 beers.
Germany 411 beers.
Poland 398 beers
Austria 389 beers.
We can see a clear pattern in top 5 beer drinking countries: they are Central European countries with long traditions in brewing beer.
The only exception is Spain. It is a Southern European country known for its wines and sparkling wines (cava). The typical way Spanish people consumer beer is to sit down with friends at an outdoor cafe, and spend two hours chatting and sipping a bottle of beer. How is it possible that beer consumption in Spain is so high? An explanation can be tourism. Destinations, such as Costa del Sol, Mallorca, Costa Blanca, Sevilla, or Madrid attract millions of tourists every year. A number of destinations, like Benidorm, Torremolinos, Magalluf, or Barcelona have a reputation as being party capitals for Central and Northern Europeans.