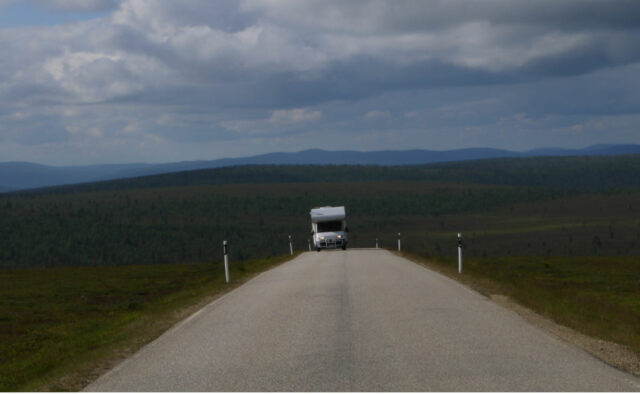 Up-to-date travel rules in EU countries
The fastest way to cross borders in the EU region is to have a "EU Digital Covid Certificate" document on a phone. It specifies if you have been vaccinated, tested, or already recovered from the virus. The second key thing – in addition to the EU wide Certificate – is to remember that each country has its own requirements for travel. Check the policies for each country in advance and also the day before you travel to that country.
South Europe's vacation destinations open also for British tourists, but problems arising
The ever popular summer vacation destinations in Spain, Portugal, Italy and Greece welcomed British tourists, hotels became nearly fully booked, but then the delta virus variant caused problems in the UK. Then, for instance, Portugal received the delta variant, and had to apply stricter restrictions. The situation varies by country and by region in Southern Europe.
Solar panel that can recharge batteries coming to the Tesla Cybertruck
Tesla Cybertruck is an electric pickup truck that has created plenty of interest although it is still under development. There is even a product that turns the Cybertruck into a compact campervan. Now, Tesla wants to patent a solar panel that covers the rear of the vehicle.
The most wanted road trip destinations in Europe
The ranking for the top 15 most wanted road trips was sourced from the photo boards of Pinterest service. It is social media service where people can pin their favorite things in any category of life or work. Italy, France, Spain and Portugal ranked well, although Britain and Ireland were high on the chart also.
Ever popular vacation destinations in Southern Europe are welcoming tourists – here is a guide to Algarve, Portugal
Algarve, the southernmost province of Portugal attracts tourists in summer and pensioners and remote workers when tourists are gone. The beaches and the varying coastline of Algarve is renowned, but there is plenty more to experience and places to visit in the region.
The best phone for travel photography
I'm one of those travelers who is increasingly taking snapshots with a phone. Why? It is always at hand, and it is quick to start the camera. Dpreview has tested Vivo X60 Pro+, a high-end phone with multiple lenses. The professional photographer who tested the Vivo confessed he doesn't carry his big DSLR along so often after he got the phone that can be used in almost all situations.
Touring Europe by train: here is how the Eurail Pass works
Train is an excellent way to see Europe. The train network typically covers even the most remote regions, you can choose a fast bullet train, luxury cabin, local commuter, or an ordinary train between cities. Of course, you have to invest some time to learn how everything works, but this article explains how a Europe-wide Eurail Pass works, and which options and prices are available.
Electric motorcycle that doesn't cost a fortune
An electric motorcycle from Chinese company Alrendo has the potential of becoming the "Volkswagen" of motorcycles if its intended price level holds at 10,000 euros. The Alrendo TS Bravo looks sporty, but it is positioned as a commuter vehicle. However, if you enjoy riding quiet country roads or mountain roads where the speed doesn't rise above 80 km/h, its default battery can take you to nice weekend adventures. A dealer in the Netherlands is the first to import the motorcycle to Europe.