Tablets are versatile multipurpose computers that are used for many tasks, including reading, writing, watching videos, playing games, social media, listening to music and audiobooks. If you are primarily interested in tablets because you want to read ebooks, we have a few tips for choosing between an ereader and a tablet. If you are intend to read and do other tasks on a tablet, read on, because here are the best tablets that were priced under 500 dollars/euros in 2017.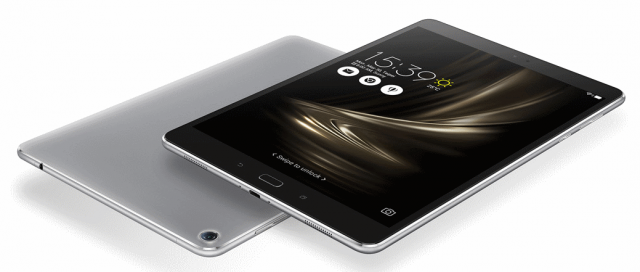 Techradar reviewed tens of tablets during 2017, and based on those reports, the best tablets were chosen. The round-up features tablets that are running on Android software only, not Apple iPad models.
The common sizes for tablets are 7, 8 and 10 inches. We believe that the smallest category, 7-inch tablets, will have problems in competition against large smartphones. The following list of best tablets identifies only one 7-inch model, the Amazon Fire, which is priced so low that it can compete against any product. Low price has also made it suitable for children.
For adults, who read and do other tasks on a tablet, 10 inches is a good size. Web pages and books are easy to read (even PDF-documents), videos look fabulous on a good screen, and even occasional writing on a tablet is possible with a wireless Bluetooth keyboard.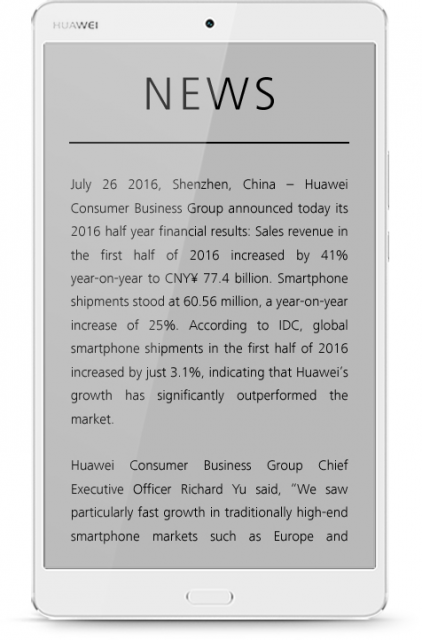 Here are the best tablets 2017 by Techradar.
1. Samsung Galaxy Tab S3
Screen size: 9.7 inches, resolution: 2048 x 1536, price just under 500 euros/dollars.
Sharp screen, included stylus for handwriting and drawing on the screen, and an optional keyboard/case.
2. Asus ZenPad 3S 10
Screen size: 9.7 inches, resolution: 2048 x 1536, price level around 300 dollars/euros.
Gorgeous screen, fast performance, some issues with quality.
3. Google Pixel C
Screen size: 10.2 inches, resolution: 2560 x 1800, price level 300 dollars/euros.
Excellent screen, and very favorably reviewed tablet, but not for those who only want the latest.
4. Samsung Galaxy Tab S2
Screen size: 9.7 inches, resolution: 2048 x 1536, price level 400.
Thin and light, bright and high-resolution AMOLED screen.
5. Huawei MediaPad M3 8.0
Screen size: 8.4 inches, resolution: 2560 x 1600, price level 220 dollars/euros.
A slightly more compact tablet in 8.4 inches size with a high-resolution display and aluminum shell.
6. Lenovo Tab 4 10 Plus
Screen size: 10.1 inches, resolution: 1920 x 1200, price level 250.
A tablet designed for all-round use at home with nice screen and competitive price point.
7. Amazon Fire HD 8 (2017)
Screen size: 8 inches, resolution: 1280 x 800, price just under 100 dollars, but Amazon occasionally runs campaigns with heavily discounted price.
A branded eight-inch tablet with necessary features and specifications under 100 dollars is a good deal. The only thing is that the tablet relies on Amazon services, and you can't install Android apps from the Google Play Store, but from the limited selection of Amazon app store.
8. Amazon Fire HD 10
Screen size: 10.1-inch, resolution: 1280 x 800, price level 150-190 dollars.
A branded 10-inch tablet from a trusted vendor for 150 dollars is a good deal, although the screen resolution doesn't quite match today's standards. Buyers should be aware of the reliance on Amazon services.
9. Amazon Fire 7 (2017)
Screen size: 7-inch, resolution: 1024 x 600, price level 50 dollars.
You can't expect too much from a 50-dollar tablet, but Amazon delivers a working product that is fine, for instance, for children.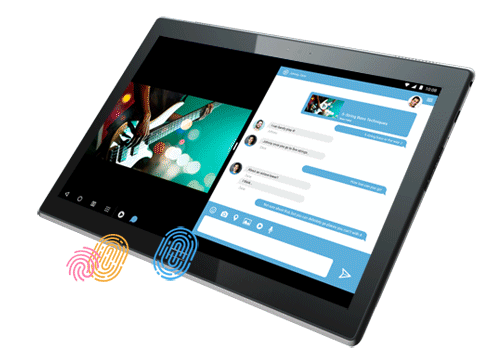 Which tablet is the best for reading ebooks?
Specifications don't tell everything, so having an opportunity to feel the weight and the size of a tablet in hand, and view its screen can make a difference. Both the Asus ZenPad 3S 10 and the Lenovo Tab 4 10 Plus come with beautiful (9.7 and 10.1-inch) screens and are priced competitively. If a smaller tablet feels better in hand, the 8.4-inch Huawei is a solid choice.
For those, who are already deeply tied into the Amazon Kindle ebook system or to another Amazon digital content service, the Fire tablet can be the right one – if they are comfortable with the limitations, like the smaller number of apps available than for normal Android tablets.