Writers, photographers, digital nomads, and all professionals who frequently travel always have the same problem when they arrive in a new country: how to instantly get access to the internet at a reasonable cost. Here is our guide for using pre-paid SIM cards overseas. Now, easier solutions are being developed, like the Nommi, a personal Wi-Fi/4G router that provides mobile internet access in more than 100 countries at an affordable cost.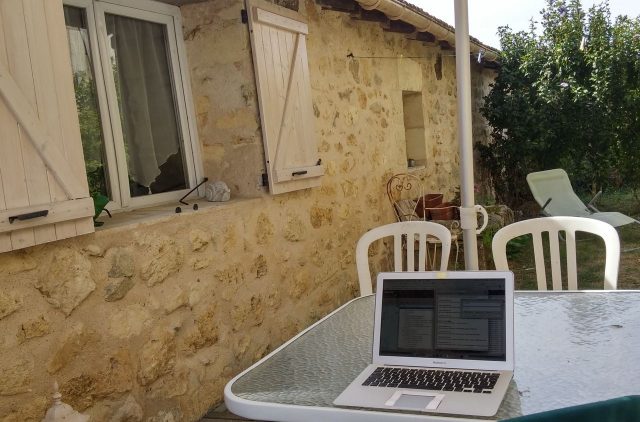 A Wi-Fi/4G router, such as Nommi, is a smart little device for mobile internet access. The router has a SIM card with a data plan for connecting to a local 3G or 4G mobile network. The router shares the local mobile internet connection to your other devices via Wi-Fi. Your laptop, tablet and smartphone can connect to the router (that has become your personal hotspot) via Wi-Fi and access the internet exactly the same way as you would be using your Wi-Fi at home.

Nommi is not yet (in 2017) a commercial product but the technology and the concept works. The developers are welcoming investors at Indiegogo. The product is scheduled to ship in June 2018.
The product consists of a small and slim piece of hardware that takes care of routing the data traffic between Wi-Fi and mobile networks, and a mobile application that is used to manage data plans and purchases of additional data packages.
The pre-order price for the product is $60, and the expected retail price is $120 once the product ships. In addition to the hardware, you need to purchase a data package. Nommi has two options: a monthly package that works in all 100 countries for $35 a month. It includes 5GB of data. Additional data can be purchased directly from the Nommi application. The other option is to buy daily packages for $4 when needed. The daily package comes with 500MB of data.
The third option for a data plan is to insert your own SIM card into the Nommi device and use it for internet access – maybe you have discovered a really cheap prepaid data plan and want to use that. Travelers in the European Union countries, take note: EU member countries are not allowed to charge for roaming from one another. If you have a SIM card purchased in an EU country and travel to another EU country, there are no roaming charges. You only pay the costs of the original data plan.
The countries covered by the Nommi's built-in SIM card are listed in this document.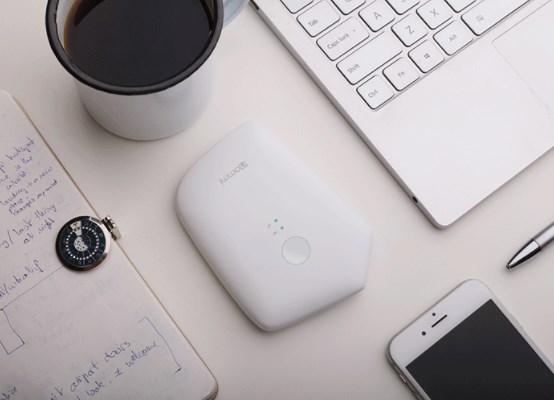 Three features make Nommi an attractive Wi-Fi/4G router: instant internet access in any of the covered countries, an easy way to purchase data plans, and reasonable pricing. The built-in SIM card manages the connection to a local network, lets you access the internet, and if you need more data, the purchase of additional data packages is integrated to the Nommi application. A video clip below shows how to buy an additional data package.
The first thing I do when I arrive in a new country is that I search for a store that sells SIM cards. Once I have discovered one or two, I buy a local pre-paid SIM card for internet access. In some countries the process can be troublesome, but usually it is quite straightforward. Nonetheless, I have to find a shop that sells pre-paid data plans, personnel who can understand what I need (potential language problems), and pay for it. Sometimes, there is a configuration process as well, but it is rare nowadays. A small box that removes all that from my travel itinerary is a welcomed product.
The Nommi has more features, such as a VPN (Virtual Private Network, which is a security and privacy feature), it can be used as a power bank for a smartphone or tablet, and it can also boost a Wi-Fi signal of another hotspot.
Two models are being developed:
Nommi Slim
– 3G and 4G mobile network connectivity.
– Wi-Fi
– Built-in SIM.
– Standard SIM card slot.
– Micro USB port.
– 114 x 82 x 17 mm
– Battery life 16 hours.
Nommi Power
– 3G and 4G mobile network connectivity.
– Wi-Fi
– Built-in SIM.
– Standard SIM card slot.
– Micro USB port.
– USB out port.
– 124 x 82 x 21 mm.
– Battery life 48 hours, or 24 hours if an iPhone recharged twice.