The Apple iPad tablet is a familiar product for many writers and book lovers because of the ibooks application, and other apps on the tablet. Recently, Apple made the 2018 model of the 9.7-inch iPad compatible with the Pencil stylus that allows writing and drawing directly on the screen. How does the iPad help writers at their work?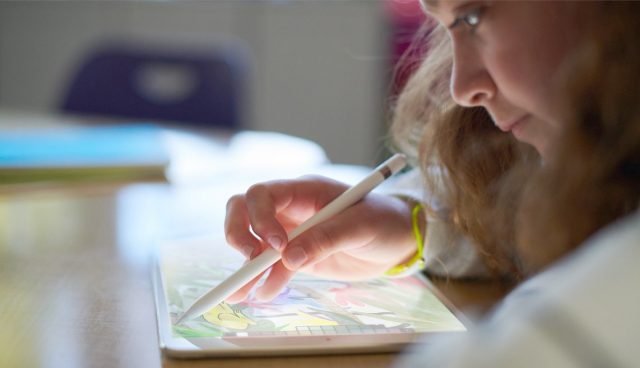 During 2018, several new products have addressed the same scenario: a compact portable computer with a long battery life that allows people who read plenty of documents or books to read and to annotate those documents. Writing and drawing may have their own applications, but typically, the devices let users annotate directly on the document that is displayed on the screen.
It is now possible to choose between a tablet or an ereader that allows writing directly on the screen. The iPad 9.7 inch with Pencil represents tablets, and for instance, Remarkable, Sony DPT-CP1 and Onyx Boox Max 2 are ereaders that have a large screen and allow writing.
The interesting thing is that the 9.7 inch Apple iPad with Pencil costs less than the ereaders that come with a stylus. The start price for the iPad 9.7-inch 2018 is USD 329 plus USD 99 for the Pencil (total USD 428).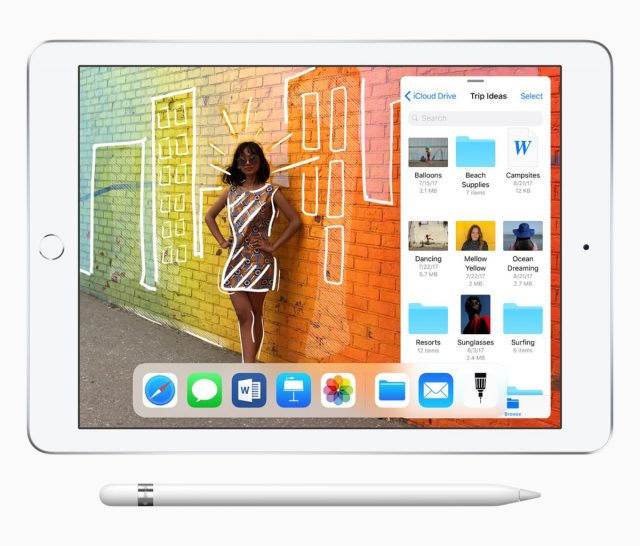 In addition to writing and drawing directly on the screen, the stylus makes it easier to:
Select text
Move objects and text blocks
Highlight text
Annotate and mark documents
It depends on the application you are using which features the Apple Pencil has. The applications Apple has designed and included with the iPad have all the possible features whereas non-Apple apps may allow a subset of features.
Handwriting on the iPad screen with the Pencil feels different than writing with a pen on paper. The glass screen of the iPad and the plastic tip of the stylus establish a hard contact that may feel strange at first. Nonetheless, after a little practice, writing on the screen produces a result that everyone easily can recognize as your handwriting.
Many features are available for handwriting, like line thickness and shading. They can be achieved by tilting or holding the Pencil in a slightly different angle. For drawing, the iPad 9.7 inch 2018 model and the Pencil has many options. Artists and designers can use the tablet and the stylus for quickly drafting sketches. Also writers can easily draft schemas, symbols, and block diagrams that complement written notes.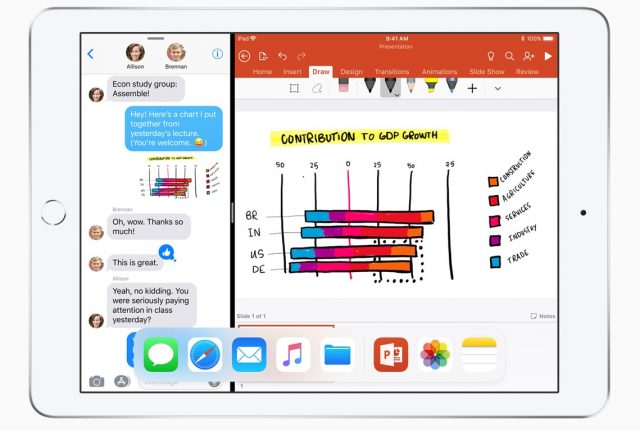 Apple iPad or a 10-inch screen ereader?
A tablet is a multipurpose device. It is really a computer without a physical keyboard – and the iPad happens to be a very powerful computer. Writers who want a compact mobile computer for their research trips should find a tablet a useful tool. Having documents, notes, drafts, and sketches on the tablet and backed up to the cloud is valuable during a project.
Ereaders were originally designed for reading ebooks alone, but since the sharp grayscale screen and long battery life has converted many people to ereader users, companies like Sony and Onyx have designed devices that can be used for writing as well. Although it is possible to write on ereaders, like the Sony DPT-CP1 and Onyx Boox Max 2, they are still ereaders first. Still, writing and drawing on the screen of an ereader can be even more comfortable than on a tablet.
A review of the Apple iPad 9.7-inch with Pencil
Nathan of The Ebook Reader blog has recorded a balanced overview and comparison of the iPad against ereaders. Here is the video.
Apple iPad 9.7-inch 2018 model with Pencil key features and specifications
9.7-inch (diagonal) display with IPS technology. 2048-by-1536-pixel resolution (264 ppi, pixels per inch).
Display works with the Apple Pencil stylus.
A10 Fusion chip, 64-bit architecture. M10 coprocessor.
Rear camera: 8-megapixels, autofocus, panorama (up to 43 megapixels), HDR, exposure control, burst mode, timer, ƒ/2.4 aperture. 1080p HD video recording, slow‑motion at 120 fps, time-lapse, video stabilization.
Front camera: 1.2-megapixel photos, ƒ/2.2 aperture,720p HD video recording.
Wi-Fi.
Bluetooth 4.2
Cellular models can connect to 3G and 4G mobile networks.
GPS and Glonass satellite location.
Fingerprint sensor.
Operating system iOS 11.
Apple Pay.
Siri voice control system.
AirPlay connection to Apple TV.
Height: 9.4 inches / 240 mm, width: 6.6 inches / 169 mm, depth: 0.29 inch / 7.5 mm, weight: 1.05 pounds / 478 g.
Lithium-Polymer battery allows up to 10 hours of web, video and music over Wi-Fi connection.