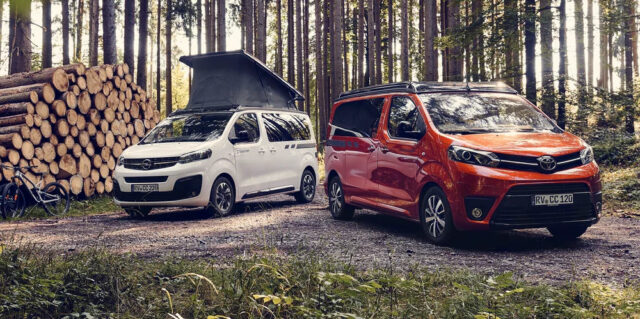 A dedicated campervan or motorhome is a big investment that in many cases stands unused for months, just waiting for the next vacation. German enterprise Crosscamp is specialized in creating campervans from cargo vans. The enterprise has created a product called Crosscamp Lite that lets you use a van as an ordinary van during the week, and quickly convert it to a campervan for living in it for a few days on the road.
Crosscamp has chosen Opel Zafira and Toyota Proace vans as the base models. Crosscamp Lite campervan prices start from 44.449 euros (Opel) and from 42.499 euros (Toyota). Some features are optional that increase price. An extra accessory package that includes, for instance, a head-up display is an option, as well as a double bed upstairs and a cooler box.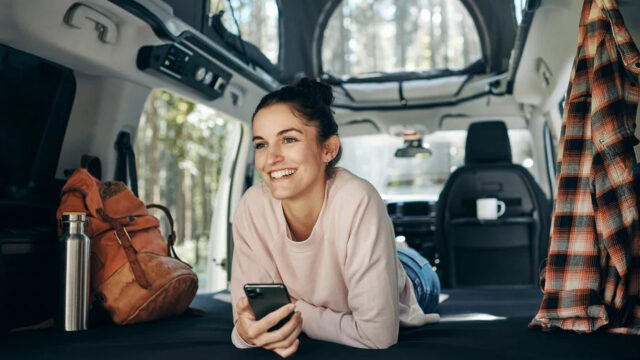 The Lite concept is straightforward: a van that has seats at the back can be folded down to make a double bed. A shallow space is available under the bed for storage. A storage box behind the driver's seat is included. There is space for a compact gas cooker at the back. A custom made cooler box/fridge that fits between front seats is available as an option.
Since these Crosscamp's chosen Lite vans are compact in length and height, they don't have space for more features. The high-priority missing item is a toilet, but sacrifices have to be made if you want a compact van that converts to work drive and vacation trips.
If you are planning to stay at campgrounds that have all services a camper might need, the Lite campervan provides the space to sleep and rest. Cooking, eating, coffee breaks, or connecting to a Zoom videconference on a laptop is an outdoor activity. A van like this is easy to drive on bumpy or narrow roads, on mountains, and even in European city centers.