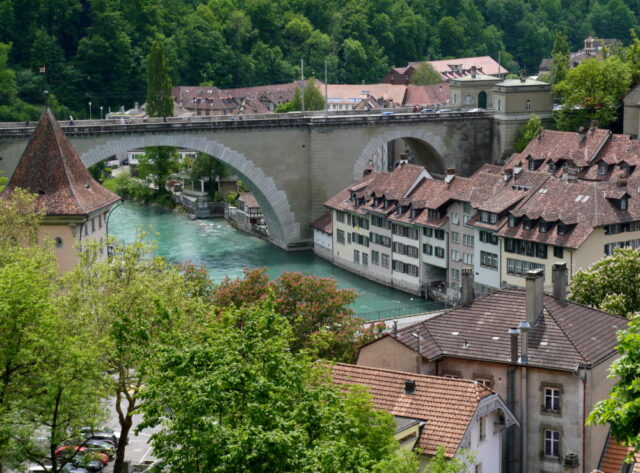 Spanish reporter and motorcyclist Alicia Sornosa has completed a 3000 km / 1860 mile road trip on an electric bike. She started the journey from her home town Madrid in Spain, toured Switzerland following the country's scenic route known as the Grand Tour and returned to Madrid. The road trip took 17 days.
Alicia Sornosa explained how she learned to manage new challenges along the way: "It takes planning. Before departing, you have to know where the recharging points are. Knowing the location of more than one is essential, and that they are not too far apart, if one of them does not work. I mostly used Electromaps app. As the days go by you get used to all of it. It is not the same to drive on the highway than going up and down mountain passes. You also learn where charging points usually are, like in shopping centers and hotels, and you enjoy the journey even more. It's a matter of practice".
Her experience on riding an electric bike was excellent: "It's a different feeling on an electric motorcycle. Apart from the fact that it doesn't make noise, the motor doesn't give off heat, which in summer is much appreciated. Enjoying the ride is the same as with a conventional bike. You enjoy the roads … in silence, although it is not absolute silence because you hear the hum of the bike. In addition, the torque and power delivery of the bike is surprising. No matter how much I tell you about it, you have to try it yourself to understand it."
A photo on this page shows the biker and her motorcycle at high altitude St Gotthard pass on the Alps.
We traveled the Grand Tour of Switzerland two years ago in a campervan. We didn't religiously follow the route, but made a few detours and shortcuts along the way. The 1600 km / 1000 mile Grand Tour is a big help for everyone who is planning to travel in Switzerland because it covers the essential cities, the Alps and other wonders of nature. The Grand Tour is the perfect starting point that you can study and apply to your interests.
Here are a few tips we learned during our road trip. Motorhome and campervan travelers should look for camping sites and caravan parks to stay for the nights. For city visits, prioritizing Bern and Lucern over Geneva and Zurich is recommended. These smaller cities are among the prettiest I have seen anywhere in Europe. Near the French border, the language is French, and near Germany it is German. Younger generations speak English as well.
A couple of things to take into account when planning to travel Switzerland. The country is insanely expensive. The most expensive Whopper meal of my life so far was enjoyed in an autobahn Burger King: 18.20 CHF (20.39 EUR). It indicates the general price level, except for ordinary grocery stores that are not quite so expensive. Another thing is that Switzerland is not a EU member country. This may mean border controls and visa requirements for travelers, but above all it means insanely high mobile network roaming charges.
Nonetheless, Switzerland is insanely exciting and beautiful country to explore and enjoy.
There is plenty of information available at the tourism site about the country and about the tour.