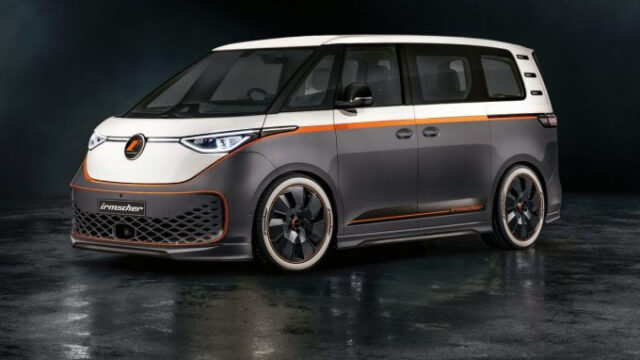 The fully electric VW ID Buzz van has been a keenly awaited product since the prototype was introduced five years ago. Now, the vehicle is available in Europe: the models are Cargo and Family. Cargo for carrying stuff from one place to another and Family with comfortable seats for passengers. Some travelers already have plans for converting the ID Buzz into a campervan, but Irmscher, a German company, already has a camper van kit available.
Irmscher is renowned for its products that are intended for making ordinary cars and vans to look slightly different from other cars of the same model, and appear more sporty. The company also has created a handy kit for vans for quickly turning them into camping-ready vehicles. Irmscher was able to quickly create products especially for the VW ID Buzz.
After the Irmscher treatment, the visible changes outside the ID Buzz are new paint (see photos) and larger wheels (20 or 19 inches instead of original 17).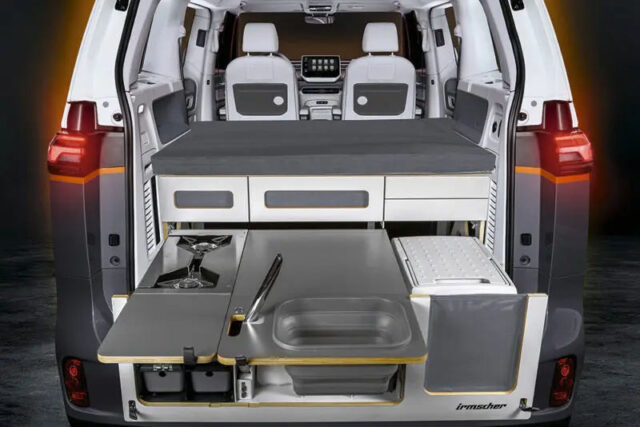 Irmscher's camping unit comes with a double bed, cooker, sink, tap water, and a cooler. The kitchen can be drawn out for use when the rear door is open. The bed stays put above the kitchen.
If you don't want new paint job for your ID Buzz van, it is possible to buy only the camping unit from Irmscher or later probably from Volkswagen as well. The VW product is called the BusBox, available at the moment for the Caravelle, California and Caddy vans. It is expected to be available for the ID Buzz as well.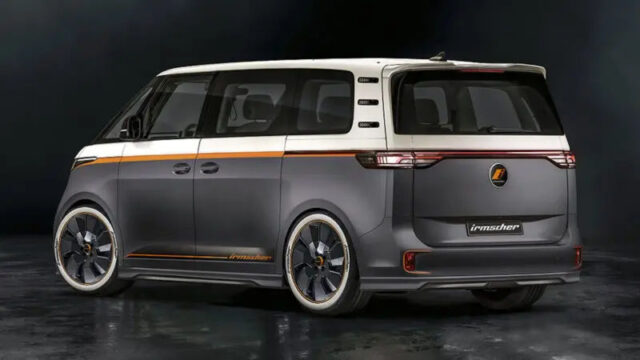 You can configure your own ID Buzz with prices in Germany starting from 60,000 euros.
Camping Car reported about Irmscher product.