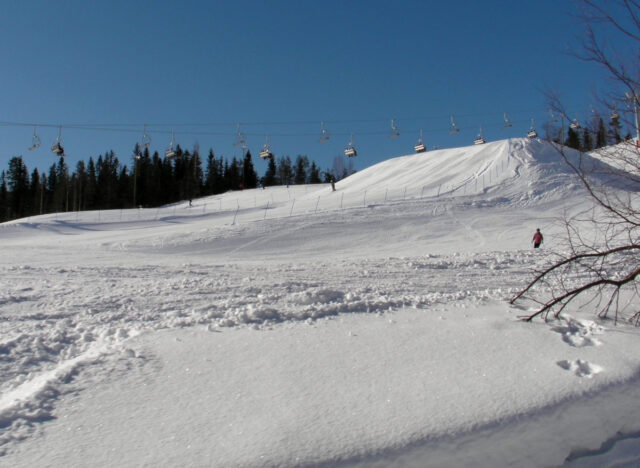 Ski resorts are open in Europe, but skiers need vaccinations and tests
Good news for skiers: there is plenty of snow on the Alps and the Pyrenees, and the ski resorts are open. Some extra preparations are required from visitors, such as getting vaccinated (adults, at least). In addition, for instance, France requires daily tests for joining the queue for ski lifts.
Updated travel rules in EU countries
The fastest, and possibly only, way to cross borders to some EU countries is to have a "EU Digital Covid Certificate" document on your phone or as a paper document with you. It specifies if you have been vaccinated, tested, or already recovered from the virus. The second key thing – in addition to the EU-wide certificate – is to remember that each country has its own requirements for travel. Check the policies for each country in advance, and also the day before you travel to that country.
Electric campervan from Mercedes, the sleek EQV
Mercedes introduced the EQV electric van already earlier, but during 2022 the vehicle will be available as a campervan as well. The Mercedes Benz EQV is a sleek-looking van that is built in 5,14m (16.86-foot) and 5,37m (17.62-foot) length. Two battery configurations are available for both models: WLTP range of 326 to 363 kilometers (202.6 to 225.6 miles) and 213 to 236 kilometers (132.4 to 146.6 miles).
Europe's most exciting new rail journeys for 2022
The development of train travel has really picked up speed in Europe recently. New high-speed rail lines, night trains with comfortable sleeping cabins, and new destinations are making trains ever more attractive travel option. The article introduces a number of new journey options, and do check the EU Rail and Interrail ticket plans as well. They feature special pricing for travelers who are planning to tour Europe.
Massive fiesta in Valencia, Spain, in March
Valencia is Spain's third largest city, an attractive destination with an ancient town center, modern architecture, and beaches. The city annually hosts one of Europe's biggest festivities. It is called Fallas. Practically every resident of Valencia wants to participate along with Spaniards from other parts of the country and foreign visitors. Book early if you want to stay in the city during the fiesta in mid March. The travel guide introduces you to the fiesta and to all key sights of the city.
Passport ranking by visa-free destinations
The most powerful passport in the world is a term that the creator of the passport index Henley & Partners likes to use, but it really is an index of passports that allow visa-free entry to as many countries as possible. Having said that, a passport that ranks high in the index may allow a little bit less stressful and trouble-free walk through the immigration and customs (according to our own experiences, at least). European countries rank high on the best passport list: only 4 out of top 20 passports were outside Europe.
Travel trend predictions for 2022
Predictions from a travel industry insider for 2022. There are a few surprises in the list.
New cruise ship from Norwegian for the Mediterranean Sea
Norwegian Cruise Line introduced a new ship for touring the Mediterranean Sea. The Norwegian Viva is scheduled to start cruising in June 2023 to port cities that include Lisbon in Portugal, Venice and Rome in Italy, and Athens in Greece. The full passenger capacity is 3219, but pandemic may still have an effect on the number of guests that are allowed to board in 2023.