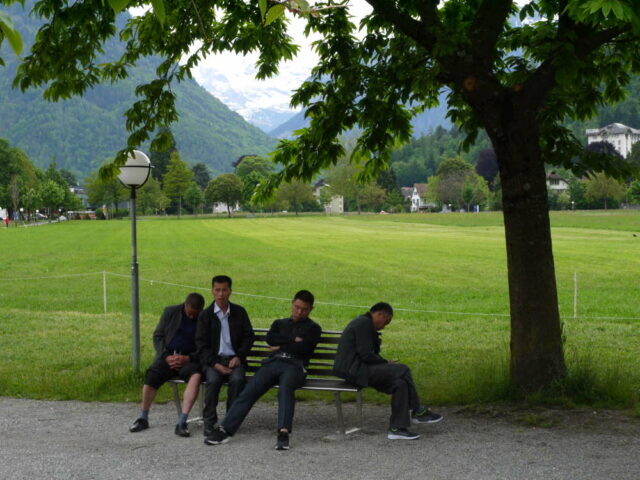 Airbnb problems in France, road trip across Europe during pandemic, and Helsinki guide
Coronavirus exposed a dirty secret in travel business: Ponzi-style schemes by travel agents
Read this article by USA Today before booking your next trip with a travel agent. These stories about holidaymakers who had to pay their resorts and flights twice because the travel agent kept the money, are a nightmare waiting to happen to anyone. For years, we have recommended booking directly, and avoiding middlemen. Also, in many EU countries travel agents must have an extensive emergency fund that is used to help stranded tourists if the agent disappears with your money.
Why these blue-wheeled bicycles are so popular in European cities
A fresh business model for bicycles: lease a bicycle and let the leasing company manage flat tires and other problems. This must be the easiest option to have a bicycle without any ownership problems. Swapfiets operates already in 50 Central European cities.
The rise of the 'half-tourist' who combines work with a change of scene
Call them half-tourists, digital nomads, or remote workers, but the trend is so strong that even motorhome manufacturers are adding features into vehicles that are aimed at traveling professionals who need connection to the internet. New businesses are being established that serve accommodation needs of this group. This article lists a number of vehicle rentals and apartment agents specifically targeting digital nomads.
EU court confirms validity of French housing law in Airbnb host case
Two apartments owners who used Airbnb to rent their properties to tourists have lost their case in the EU court. French court had fined the owners because the apartments were supposed to be available for long term renting only. The owners took their case to EU and lost again – along with Airbnb.
Travel guide to Helsinki, Finland
Finland has largely been saved from the pandemic so far. Life goes on pretty much normally in the Nordic country, only the late hours of bars and discotheques have been reduced. Border controls, tests and rules for arriving travelers tend to change, but at the moment, all incoming passengers at airports are tested.
In Austria, a hydrogen train is set to travel on alpine routes
In October and November 2020, the Austrian railway company ÖBB is conducting a test period with a hydrogen fuel cell -powered train with passengers. The new energy source for passenger train will only output steam and water. The maximum speed of the train is 140 kmh.
New Volkswagen Caddy van converts into a mini motorhome
VW Caddy is a small van, about the size of a family station wagon, but with a little trick it can be turned into a campervan. The trick is to extend living space with a tent that is integrated with the rear space of the van. Kitchen, fridge, and storage space at the rear of the van are easily accessible to the tent. The new model is called VW Caddy California.
A European odyssey: A portrait of Europe during the pandemic
A story by two Norwegian journalists who made a long road trip across Europe from Alta, Norway to Sicily, Italy. The pandemic didn't slow them down but they experienced a variety of ways the countries try to cope with the virus.