News on ebooks, writing and photography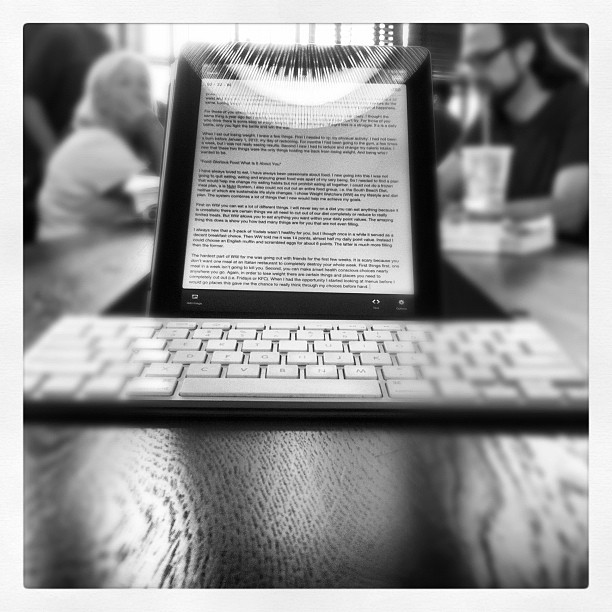 The Rooms Where Writers Work
The New York Times
Romantic images of writers typing in an attic at night, or in a solitude of a wilderness cabin are mostly only romantic visions. Most writers create a dedicated space for themselves where they can work undisturbed. Probably the most common place is the writer's own house. The New York Times has visited a few writers and asked them to show where they work.
How to Take Photographs From a Helicopter
Fstoppers
It is a rare opportunity to get onboard on a helicopter to shoot pictures. A photographer tells about his first helicopter ride that prompted him to write 10 tips for helicopter photography.
What Are Book Cover Designers and Editors Earning? The Freelance Reality
Publishing Perspectives
Book publishing industry relies freelancers on many tasks. Cover designers, editors, proofreaders and many other professionals work for the industry as independent contractors. The article has some pointers to the level of fees paid in the industry.
Library map of the world
IFLA
Statistics on libraries across the globe projected on a world map.
7 Reasons To Smile When Your Book Is Not a Bestseller
The Creative Penn
Thank you for this article Julia Schooler! It can save a day for so many writers. Perhaps the best way to thank you is to buy your book.
The winners of the 4th annual International Drone Photography Contest
Dronestagram
Drone photography is one of most exciting forms of travel photography that is still so new that we will see a lot of development in the technology (and in restrictions) during the next few years. Dronestagram is the online album for drone photographers. The annual photography contest awards have been chosen, and again, the images are fantastic.
Engineers who can cook have a secret
Klaava
The nerds and the geeks who can cook have read the Engineer's Cookbook. The book explains the secrets of cooking the way that techies can understand.
After more than half a century, The Village Voice is closing its print edition
Poynter
The Village Voice "plans to maintain its iconic progressive brand with its digital platform and a variety of new editorial initiatives and a full slate of events that will include The Obie Awards and The Pride Awards." Yes, digital is the future.
Amazon's TenMarks releases a new curriculum for educators that teaches kids writing using digital assistants, text messaging and more
Techcrunch
Smart tools for children's writing classes.