News on ebooks, writing and copyright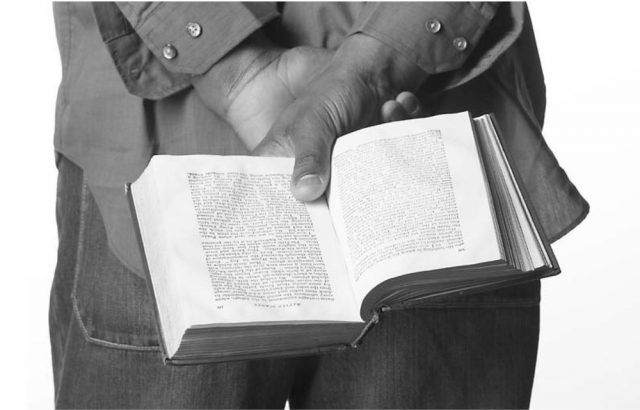 French and German publishers unite to fight Google's refusal to pay them copyright fees
Get ready for a long fight between major newspapers and Google (in Europe, at least). EU approved a new copyright directive earlier in 2019 that clarifies many issues that were in a grey zone of online publishing. The new EU laws will be effective in France in October 2019, and the major French newspapers have already told that they are going to sue Google if it continues to extract content from newspapers' web publications without compensation.
Why Some People Become Lifelong Readers
I know people who haven't opened a book since their school days, and people who read more books than I ever will have time for. The Atlantic article is trying to discover the reasons why some people adopt the habit of reading whereas others don't. It all goes back to the childhood and to the younger years. The article highlights three key points that have the greatest impact on this development.
It's a Fact: Mistakes Are Embarrassing the Publishing Industry
In the world of alternative facts and troll factories feeding misleading information to social media, we tend to trust nonfiction books to provide us with a balanced view of the world. Yet, even authors make mistakes and may publish something that's not regarded true. Traditionally, fact checking of books has been part of the research process an author has to conduct for the manuscript, but after a few high-profile incidents, publishers are considering if they have to invest in fact checking as well.
The best season to travel to Algarve, South Portugal
Autumn and spring are the best seasons to travel in southern Portugal for tourists who want to explore the Algarve region's historical towns, hiking paths, cycling routes, bird sanctuaries, and other sights. Summer months tend to be so warm that staying near the Atlantic Ocean feels like the only option. Did you know that Tavira is considered the prettiest town in Algarve? This and many more valuable pieces of information are available in the travel guide to South Portugal.
300,000 people have read ebooks on Instagram
As we all know, Instagram is a photo sharing service where those who regard themselves as influencers and normal people post images for other viewers to like. New York Public Library saw something else in Instagram, and created ebooks that can be read using the service's Stories feature. Classic novels that are in public domain were adopted to the photo service – and surprise, surprise, people loved them.
Why Bill Bryson is still travelling the world?
That's what travel writers do – explore the world and write about it, right? Bill Bryson, however, has already written so many fabulous books and become a grandpa that he is talking about retiring. After reading this interview of Bryson, I can sense that he is not done yet.
The World Tourism Day 2019 was celebrated on 27th September. Organized by UNWTO, the day reminds people of positive aspects of travel, like cultural exchange, learning from other people, and contributing to local economies. Although overtourism is a problem in some destinations, the majority of countries of the world really want more tourists to come over and stay for awhile in their destinations.
Everyone Writes. But Is Everyone a Writer?
I don't believe people who claim that because of YouTube, Facebook or Instagram no one reads anymore. On the contrary, because of these and many other digital services, the world reads and writes more than ever. The form maybe different than what it was in the 20th century but it still is reading and writing. The New York Times article introduces new kind of workshops and seminars available for people who want to develop as writers. There is plenty of choice today for aspiring writers.